Update 12/31/2019: This article now includes Sword and Shield
A top-tier Monotype Run (or Single Type) in Pokemon would be the Ground Type.  There are few types that have a better record in delivering solid team after solid team in the main line games.  Even going back to Pokemon Red and Blue you can craft a team that is sturdy and strong like its namesake.
What makes Ground Type such a fun run to do is the plentiful type combos that neutralize two of its three weaknesses (i.e., Water, Grass, Fire, Dragon, and Steel).  There are a lot of Water/Ground Pokemon while Steel and Dragon duos make a surprisingly strong showing in the later games.  Ironically, some of these duos trade these resistances for 4x weaknesses!  Once you have one of these combos you can pair it with another Pokemon and finish off the last weakness easily.
Only a few games have a poor Ground Type run so in this article, we're going to cover which games are the very best for a Ground Type run and which Pokemon you should look out for.
Rules
Only Pokémon of a certain type may be caught and trained.
You must catch the first Pokémon available of that type if your starter does not match that type (you'll then have to disregard that starter).
You may train a Pokémon that evolves to said type as long as you do it ASAP.
No out-of-game trading allowed.
Mega Pokémon count as long as you Mega Evolve them as soon as they appear on the battlefield.
Only Pokémon caught before Elite Four are counted.
Best Games
The Johto, Hoenn, Sinnoh, Kalos, Alola, and Galar games all have very nice teams.  The Sun and Moon games you'll have to wait a little while before your first Pokemon (Alolan Diglett) but it still has a nice set with Palossand being a great new addition.  I also like the "classic" feel in Pokemon Gold with Quagsire, the Nidos, and Gligar making a strong team.  Pokemon ORAS also gives a lot of a late game Ground diversity like Excadrill and it's nice to have Mudkip right from the getgo.
Subjectively, the best games are probably Pokemon Platinum, Pokemon XY, and Pokemon SWSH.  This is thanks to their huge diversity, early availability and more importantly, Hippowdon!  We'll talk about Hippowdon in a moment but this hippo makes Ground Type runs extra fun and extra sweet.  Hippowdon has Sand Stream which triggers a sandstorm, because of which you can easily use the Pokemon from these games to take advantage of the storm and go to town on your opponents.  It's fun!
Worst Games
I would say Pokemon BW and B2W2 are probably the worst games in the series for a Ground Type Run.  In BW there are less than six unique Pokemon on your team and in B2W2 the first Pokemon you can catch is after the second gym. I should say though that all the BW games still neutralize their weaknesses despite the flaws.  The Kanto games are also just okay.  Sure the Nidos are there at the beginning to help you out but after that you have a lot of Ground/Rocks to train which compounds on your Water and Grass weaknesses.  It's doable but be prepared for some headaches!
Ground Teams in Pokemon Games
Red/Blue/Yellow and FireRed/LeafGreen
Ideal Team: Nidoking, Nidoqueen, Rhydon, Onix, Dugtrio, Sandslash (Blue, LeafGreen, and Yellow)
Optional: Graveler
First Pokémon: Nidorans in Route 22
Covers weaknesses? No, Water and Ice are not neutralized.
Gold/Silver/Crystal and HeartGold/SoulSilver
Ideal Team: Quagsire, Dugtrio, Rhydon, Nidoking/Nidoqueen, Mammoswine/Piloswine, Gligar (G, HG)
Optional: Graveler, Onix, Donphan (G, C, HG), Sandslash (G, C, HG or by slotmachines in S and SS)
First Pokémon: Geodude via the southern route of Route 46 before the first gym and in Crystal you can catch a Phanpy and Geodude on Route 46.
Via Pokewalker Geodude (Rugged Road in 0+ steps), Onix (Rugged Road in 4000+ steps or Dim Cave in 1000+ steps), the Nidorans (Refreshing Field in 500+ steps), and Wooper (Beautiful Beach in 0+ steps) are available.
Covers Weaknesses? Regardless of your version, all weaknesses are covered
Ruby/Sapphire/Emerald and OmegaRuby/AlphaSapphrie
Ideal Team: Swampert, Rhydon, Flygon/Garchomp (ORAS), Krookodile (ORAS), Camerupt, Excadrill (ORAS)
Optional: Graveler, Donphan, Claydol, Whiscash/Seismitoad (ORAS)/Gastrodon (ORAS), Dugtrio (ORAS), Groudon (Ruby and OR)
First Pokémon: Mudkip via starter
Covers Weaknesses? Yes

Diamond/Pearl/Platinum
Ideal Team: Torterra, Hippowdon, Garchomp, Gastrodon/Quagsire/Whiscash, Gliscor (Platinum)/Steelix, Mammoswine (Platinum)
Optional: Graveler, Onix, Wormadam
First Pokémon: Turtwig via starter
Covers Weaknesses? Yes
Black/White and Black2/White2
BW Ideal Team: Excadrill, Seismitoad, Stunfisk, Krookodile, Golurk
First Pokémon: Drilbur via Wellspring Cave after first gym
Cover weaknesses?  Yes
B2W2 Ideal Team: Krookodile, Camerupt (W2)/Golurk, Flygon, Gliscor, Excadrill, Claydol
Optional: Sandslash, Onix
First Pokémon: Onix and Drilbur via Relic Passage (Castelia City side) after the second gym
Cover weaknesses? Yes
XY
Ideal Team: Hippowdon, Nidoqueen/Nidoking, Gliscor, Golurk, Steelix, Garchomp
Optional: Diggersby, Marowak, Dugtrio, Rhydon, Quagsire, Graveler, Stunfisk, Whiscash, Mamoswine, Sandslash, Krookodile, Wormadam
First Pokémon: Bunnelby via Route 2, before the first gym
Weaknesses Covered? Yes, and you can even interchange some of these pokemon and still cover weaknesses fine.
Sun/Moon and UltraSun/UltraMoon
SM Ideal Team: Dugtrio, Gastrodon, Mamoswine (scan), Palossand, Krookodile, Garchomp
Optional: Mudsdale, Flygon, Rhydon (scan),
First Pokémon: Diglett in Verdant Cavern after completion of first trial
Cover weaknesses? Yes
USUM Ideal Team: Dugtrio, Gastrodon, Mamoswine (scan), Palossand, Krookodile, Garchomp
Optional: Mudsdale, Flygon, Rhydon (scan), Claydol (UM), Golurk (US), Swampert (scan), Torterra (scan), Onix (scan)
First Pokémon: Diglett in Verdant Cavern after completion of first trial
Cover weaknesses? Yes
Sword/Shield
Ideal Team: Flygon, Hippowdon, Golurk, Gastrodon, Excadrill, Sandaconda
Optional: Diggersby, Mudsdale, Onix, Whiscash, Steelix, Quagsire, Runerigus, Seismitoad, Rhyperior (Raid), Dugtrio, Claydol, Stunfisk, Mamoswine
First Pokémon:  In the Rolling Fields, you will find Bunnelby in the overworld in every weather except Snowstorm and Thunderstorm; additionally, you will always find them by random encounter.  You can also find Nincada, Mudbray, Baltoy, Golett, and Diggersby in random encounters throughout the Wild Area.  They are most common in Sandstorms and Intense Sun (although Sandstorms won't be unlocked until after the third gym).  Look for Swinub when it's Snowing, Barboach fishing in South Lake Miloch, and Tympole and Wooper in West Lake Axewell.  You can also find Ground Pokemon for Den 16/52 in Rolling Fields for Max Raid Battles including the aforementioned Pokemon as well as Diglett and Yamask.  There's also a chance to find a Trapinch by Max Raid battles in Rolling Fields.  This is before the first gym.
Weaknesses Covered? Yes
MVP (Most Valuable Pokemon)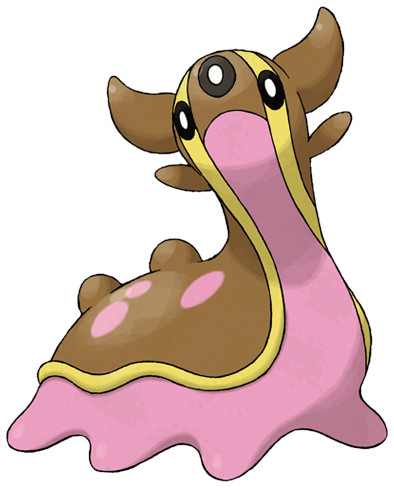 Water/Ground Pokemon
The Water/Ground combo is one of the best type duos in Pokemon.  Ground's immunity to Electric attacks and Water's resistances to itself and Ice make it an acceptable addition to any team.  Water/Ground Pokemon are also quite common and are available pre-Elite Four in every game after Pokemon Yellow except FRLG and B2W2.  I just love these guys in general.  They have a great move diversity and they have some fantastic abilities like Gastrodon's Storm Drain and Quagsire's Water Absorb (which further nullify that Water weakness).
Your big issue is that 4x weakness to Grass attacks.  THANKFULLY, and surprisingly, every Pokemon game has a Ground type that neutralizes its Grass weakness.  Whether it's a Nidoran, Gliscor, or Excadrill, you'll find a Pokemon that can cover your bases.
Available in: All games except Pokemon RBY, FRLG, B2W2
Torterra and Swampert
A lot of starters evolve into dual types and thankfully, you'll have a few games with a Ground-based starter.  Enter Mudkip and Turtwig.  Both starters hail from vastly different regions but evolve into your Ground Pokemon.  They also give you handy resistances to a couple of your weaknesses.  Of the two, Torterra seems to get the short end of the stick as there are a lot of weaknesses to watch out for but it makes up for it with its sweet design and recovery moves.  If you have ORAS, you can mega evolve your Swampert which is a nice bonus.  It's also great that both of these starters are in games with diverse Ground Pokemon so you took your first easy step for your fantastic Ground team!  For you USUM players, use Island Scan and find these respective Pokemon in your game.  How's that for awesome sauce?
Available in: Pokemon RSE, DPP, ORAS, and USUM (Island Scan)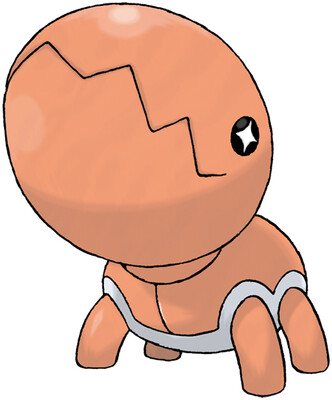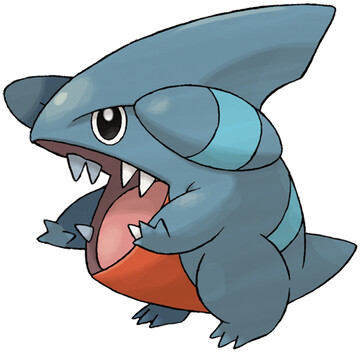 Ground/Dragon Pokemon
Starting in Generation 3 onwards you can find a Ground/Dragon Pokemon in every main series game except FRLG, HGSS, and BW (a track record only exceeded by Ground/Water).  Although the 4x weakness to Ice stinks, the resistances to Fire and neutralization of Water and Grass are appreciated.  Flygon's Levitate and Garchomp's Sand Veil are both useful abilities for your team.  Garchomp is also the strongest, non-Legendary, non-Mega, Ground Pokemon so you'll have the powerhouse on your team.
The real reason why they should be on your team though is there incredible move diversity, especially for move tutoring and TMs.  They can learn at least a dozen strong moves from different types ranging from Crunch to Flamethrower, from Bug Buzz to Shadow Claw, and from Thunderpunch to Steel Wing.  This is essential for your team!  You may be packing a lot of Rock, Steel, and Fighting moves but you'll be severely lacking in other categories.  Definitely get one of these two.  They're awesome.
However, besides the 4x Ice weakness, the two other major issues with these guys are their mid to late game availability and their evolution delay.  You'll be waiting quite awhile before you get some good moves so expect to carry these guys and babysit them for awhile.
Available in: RSE (Flygon), DPP (Garchomp), B2W2 (Flygon), XY (Flygon and Garchomp), SM (Garchomp), USUM (Garchomp and Flygon), and SWSH (Flygon)
Hippowdon
I'm highly bias towards Hippowdon so take this entry for what you will but I think this beautiful creature is a very important member in any Ground team.  Sand Stream automatically generates a Sandstorm upon battle entry and, if you're playing before Generation 6, will go on forever until it's changed for a different weather.  As such, you can incorporate many Ground Pokemon's abilities that rely on Sandstorm into your team very nicely!  Garchomp and Gliscor have Sand Veil, and Excadrill has Sand Force and Sand Rush.  Sandstorm's boost towards Rock's defenses makes it appealing and you can whittle down your opponent's teams!
Hippowdon does fantastically well as a tank, I have trained one several times in competitive teams for this reason alone.  Teach it Roar and combine it with Stealth Rock via TM in Gen 4 and you have an annoying beast!  Crunch and a STAB Earthquake rounds things off well with your Pokemon.  Hippowdon is also among the strongest Ground Pokemon so it's going to be pulling its weight well.
Hippowdon does suffer from relatively low game occurrences so the chances of you running into one are unfortunately slim.  Hippowdon additionally suffers from low movepool diversity.  This is not surprising given its monotype nature.  Speaking of which, Hippowdon can't bestow any additional resistances or immunities to your team so the other members will have to pick up the slack.
But come on, Sand Stream, it more than makes up for it.
Available in: DPP, XY, SWSH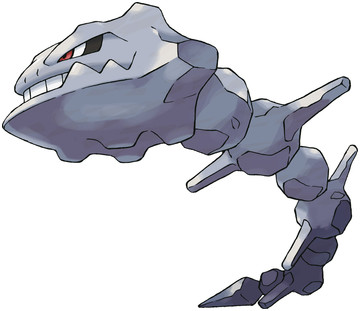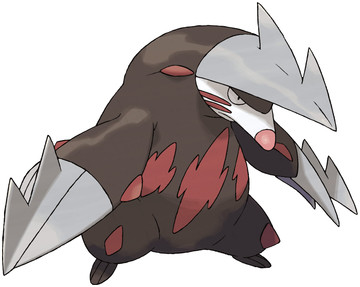 Ground/Steel Pokemon
It shouldn't surprise anyone that I placed the Steel type on this list.  They are super defensive and eliminate Ground's two of three weaknesses without trading it with a 4x weakness.  They are also very common in the later games so expect to find one from Generation 6 and on.  You can even catch Steelix in some of those games!  You don't need another game to trade an Onix with a Steel Coat, you can get one yourself!  I find this very curious but I'm not complaining!  Alolan Diglet is also among the first Ground Pokemon you can get in the Sun and Moon games so you're starting strong with a fast attacker.
They're all nice in their own way.  Excadrill is probably the MVP of the three due to its sandstorm-related abilities and really powerful attack.  The main thing that's holding all three of them back would be their limited movepool.  Mainly Fighting, Dark, Ground, Rock, and Steel moves.  Which is not bad but a lot of other Ground Pokemon can learn them.  If you have a Steelix for Sword and Shield teach it Body Press as it has a maaaaaaaaasive Defense stat and can use the move extremely well!
Available in: DPP (Steelix), BW and B2W2 (Excadrill), XY (Excadrill and Steelix), ORAS (Excadrill), SM and USUM (Dugtrio), SWSH (Steelix, Stunfisk, Excadrill)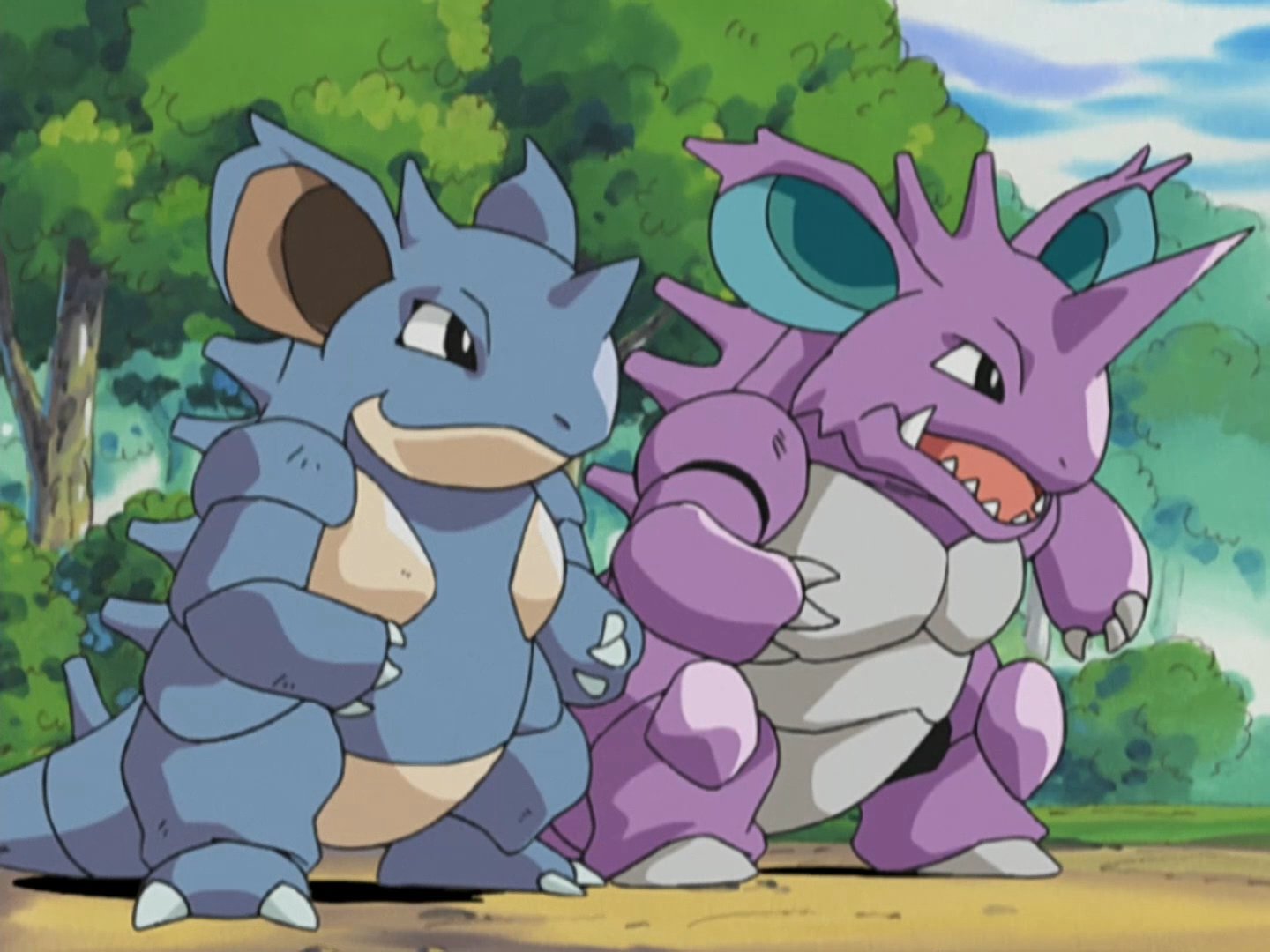 Nidoqueen and Nidoking
Bless these rabbit-like, therapsids, for they are glorious and fun to train.  Besides the obvious neutralization of Grass weakness, the Nidos are fantastic as they are among the best Ground Pokemon for move diversity, rivaled only by the likes of Garchomp, Flygon, and Golurk.  They also have decent Special Attack stats, something that other Ground Pokemon lack, and thus are equipped for that Ice Beam, Thunderbolt, or Flamethrower you have prepared for them.  Of course, a Poison STAB means you can handle your Grass Pokemon well (and it pairs nicely with Quagsire in the Johto games) (and don't forget about Nidoking's Megahorn too!).
Your biggest drawback is their rarity which almost kicked them off this list.  Although the Nidos save the Kanto games from being almost unplayable for a Ground Type Run, they don't make many other appearances.  Thankfully, GSC and especially XY are great Ground Type runs and its partially thanks for their inclusions.  Depending on your game, you may additionally have trouble finding a Moon Rock to evolve your respective Nidoran so be prepared for that.
Available in: RBY, GSC, FRLG, HGSS, XY
Krookodile
Krookodile has one of the highest occurrences of Ground Type Pokemon which is the biggest reason it's on this list.  It's also here because of its strength and diversity.  Besides it's own STAB moves, it can learn strong Dragon, Fighting, Water, Ghost, and Poison moves giving it diversity that other Ground Pokemon lack.  It's Intimidate and Moxie abilities are also top notch and sets itself well for a great revenge killer or wall.  Although that Dark pairing won't save your team from any weaknesses, it's still nice to have especially when you have to deal with Psychics or Ghosts.
Available in: BW, B2W2, ORAS, XY, SM, and USUM