I think a lot of us growing up wanted a full team of unique Dragons in Pokemon because Dragon Pokemon are awesome! But Dragon Pokemon usually appear very late in the games and when they do you can only select a few of them. But with the recent games, that Farfetch'd dream is now a reality! The Dragon type is one of the hardest types to do a good Monotype Run but believe it or not there are a select few games that you can choose from. Tally ho!
Rules
Only Pokémon of a certain type may be caught and trained.
You must catch the first Pokémon available of that type if your starter does not match that type (you'll then have to discard that starter).
You may train a Pokémon that evolves to said type as long as you do it ASAP.
No out-of-game-trading allowed.
Mega Pokémon count as long as you Mega Evolve them as soon as they appear on the battlefield.
Only Pokémon caught before Elite Four are counted.
Best Games for a Dragon Run
The hardest part about doing a Dragon Run are their late availability and ESPECIALLY their exposure to weaknesses. As such, without a doubt, the best games for a Dragon run are Sword and Shield. Once you get into the Wild Area go to this den and throw in a Wishing Piece if it hasn't spawned yet. This is probably the most frustrating part of this run as you may spend a good amount of time getting the likes of Noibat, Trapinch and Axew. But after that it gets much easier. You'll slowly capture other Dragon Pokemon and by the end of the game you can get a Duraludon who takes care of all three of your weaknesses! Trust me, it's really great.
I would also consider UltraSun/UltraMoon and even though your Noibat comes right after the first trial, you're pretty set from then on (a Bagon comes right afterwards). You get a nice variety of Dragon Pokemon and sure you are exposed to your weaknesses but you'll have a strong team to handle it for the most part.
Finally, XY would be the other games I recommend as you get a splendid variety of rare Dragon Pokemon like Tyrantrum and Hydreigon. Dragalge (Y) and Charizard-X are version exclusives though so you can't get both naturally which is a big shame. Regardless of the version your first Pokemon is still after the first gym.
Worst Games for a Dragon Run
God, there's a lot of bad games here. Seriously, Dragons just have a horrible time for a Monotype Run. I can be forgiving for low diversity (they are super strong after all) but man that late appearance is just killer. The worst game is probably Crystal as you can only catch a Dratini when you have seven badges. And don't forget that Dratini evolves late and Johto is not a good place for grinding. Absolutely terrible. It's only slightly worse than Gold and Silver which you need 2100 coins in the game corner to get your Dratini and by then what's the point???? That doesn't sound fun to me. Kanto games are in the same boat with just Dragonite but at least for there you can catch one after the fourth gym or so.
Similarly, Diamond and Pearl are straight up awful as your first (and basically only) Pokemon is a Gible after the sixth gym. Platinum is better because you can get one after the second gym but it's still bad. Yeah…just stick to Gen 6 and on and even then be picky.
Dragon Teams in Pokemon Games
Red, Blue, Yellow, and FireRed, LeafGreen
Ideal Team: Dragonite
First Pokémon: Dratini via Safari Zone
Covers weaknesses? No, Ice and Dragon not covered
Gold, Silver, Crystal, HeartGold, SoulSilver
Ideal Team: Dragonite
First Pokémon: Dratini via Dragon Den after the eighth gym or bought at the Goldenrod Game Corner after the second gym. Via Pokewalker in Blue Lake at 5000+ steps.
Covers Weaknesses? No
Ruby, Sapphire, Emerald, and OmegaRuby, AlphaSapphire
Ideal Team: Salamence, Flygon/Garchomp (ORAS), Mega Sceptile (ORAS), Dragalge (OR), Lati@s (ORAS), Hydreigon (ORAS)
Optional: Altaria, Druddigon (ORAS), Haxorus (ORAS), Rayquaza (Emerald)
First Pokémon: Besides Teecko in ORAS, you can catch a Swablu in Route 114 after the third gym
Covers Weaknesses? No, Ice is not neutralized and, unless you have a Mega Altaria, Dragon is not neutralized.
Diamond, Pearl, Platinum
Ideal Team: Garchomp, Dialga (Diamond)/Palkia (Pearl)/Giratina (Platinum), Altaria (Platinum)
First Pokémon: Gible in Wayward Cave. In Diamond and Pearl you need strength which is after the 6th gym. In Platinum, strength is not required and you can catch one after the second gym.
Covers Weaknesses? Only in Diamond thanks to Dialga but in the other two versions, Pearl has a Dragon weakness and Platinum has both a Dragon and Ice weakness
Black, White, B2W2
BW Ideal Team: Haxorus, Druddigon, Hydreigon, Zekrom (W)/Reshiram (B)
First Pokémon: Axew, via Mistralton Cave, after the sixth gym
Cover weaknesses? No, neither version neutralizes Dragon moves. Pokemon White has an additional weakness to Ice.
B2W2 Ideal Team: Flygon, Haxorus, Altaria, Druddigon, Hydreigon
First Pokémon: Trapinch via Desert Resort after third gym
Cover weaknesses? No, watch out for Ice and Dragon attacks
XY
Ideal Team: Goodra, Dragonite, Mega Charizard X (X)/Dragalge (Y), Tyrantrum, Garchomp, Hydreigon
Optional: Flygon, Noivern, Haxorus, Salamence, Altaria, Druddigon
First Pokémon: Axew via Connecting Cave after the first gym or Charmander in Lumiose City after the first gym for Pokémon X.
Weaknesses Covered? No, X is weak to Dragon. Y is weak to Dragon and Ice.
Sun, Moon, and USUM
SM Ideal Team: Komomo-o, Garchomp, Exeggutor, Drampa (Moon)/Turtonator (Sun), Salamence, Hydreigon (scan)
Optional: Flygon, Haxorus (scan), Goodra
First Pokémon: Bagon via Route 3 (south of the bridge), shortly before the Melemele Grand Trial
Cover weaknesses? Pokemon Sun is weak to just Dragon moves. Pokemon Moon is weak to Dragon, Ice, and Fairy moves.
USUM Ideal Team: Tyrantrum (US)/Dragalge (UM), Komomo-o, Garchomp, Exeggutor, Drampa (UM)/Turtonator (US), Salamence/Noivern
Optional: Flygon, Haxorus (scan), Goodra
First Pokémon: Noibat in Verdant Cavern after the first trial is completed.
Cover weaknesses? Pokemon Ultra Sun is weak to just Dragon moves. Pokemon Ultra Moon is weak to Dragon and Ice moves.
Sword and Shield
Ideal Team: Flygon, Dracovish, Turtonator (Sword)/Haxorus, Kommo-o (Sword)/Drampa (Shield), Duraludon, Dragapult
Optional: Goodra (Shield), Flapple (Sword)/Appletun (Shield), Dracozolt, Hydreigon (Sword)
First Pokémon: In Rolling Fields, you can always find Dragon Pokemon by Max Raids at Den 37/64. These include Noibat, Trapinch, Axew, Jangmo-o (Sword), Goomy (Shield) and sometimes Applin and Dreepy.
Weaknesses Covered? Yes, thanks to Duraludon who's unfortunately catchable near the end of the game.
MVP (Most Valuable Pokemon)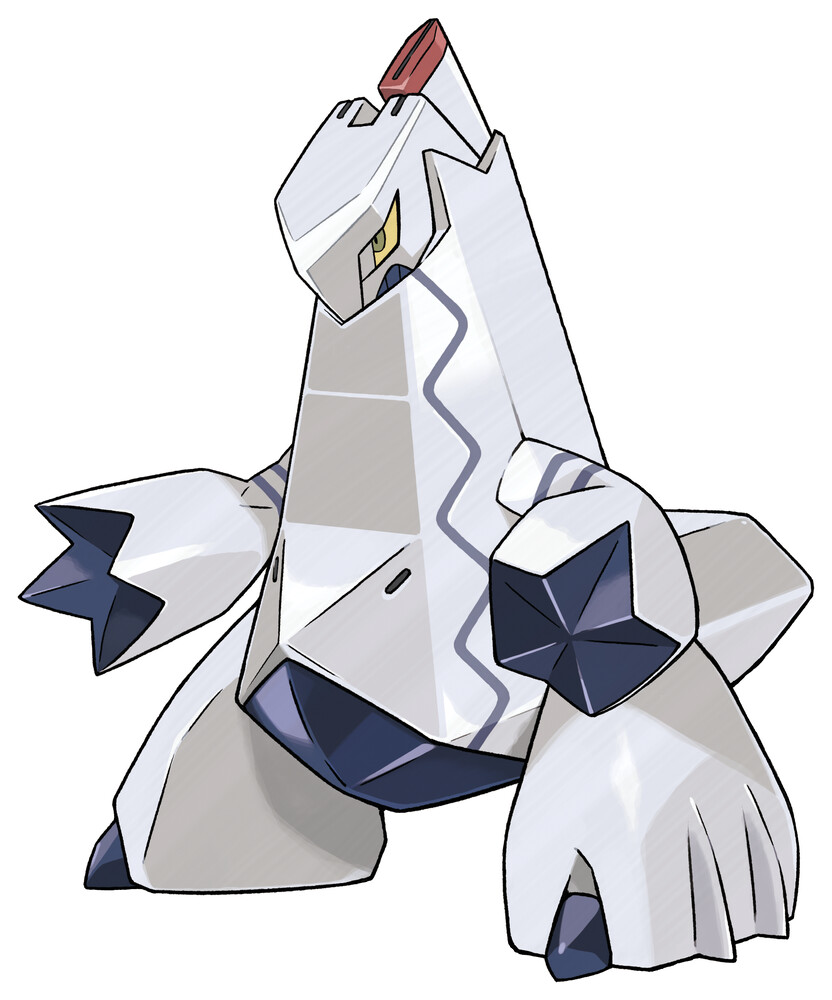 Duraludon
Avid readers of my articles may raise an eyebrow to this but Dragons are a special type so they deserve special circumstances. Despite only appearing in TWO GAMES so far, Duraludon is the must have for your team. Dragon teams consistently fail in covering all their weaknesses (especially to other Dragons) but having Duraludon on your team takes care of all three at once! And it's great! Just carrying a STAB Steel and Dragon move can do some quality damage against Fairy, Dragon, and Ice types. Duraludon is also powerful so this is a great Pokemon to have on your team.
Obviously, Duraludon has only appeared in two games so far, Sword and Shield, and even then it appears near the end of those games which stink. Regardless, as more and more Pokemon games continue to be release you can bet that if you can catch a Duraludon then you have taken a big step forward in making a fantastic Dragon team.
Available in: Sword and Shield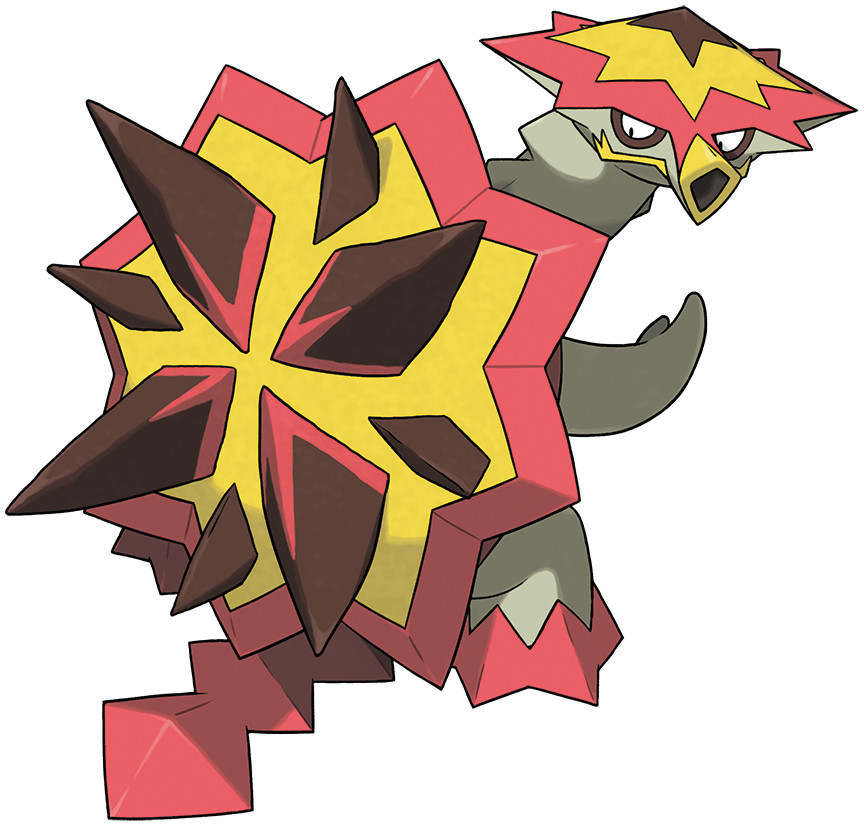 Turtonator and Mega Charizard-X
Despite Western Dragons traditionally known to be fire-breathers, there's very few true Dragon/Fire Pokemon. And you honestly going to need these guys in order to combat your dreaded Ice and Fairy weaknesses. Obviously, Charizard-X is pretty uncommon and can only be acquired so far in Let's Go and X whereas Turtonator has a status as a version-exclusive creature (with its counterpart being Drampa). So their rarity is a bit upsetting. Still, getting that Charmander in X makes it one of the earliest Dragon Pokemon you can catch for your Dragon teams even though its technically not a Dragon…If you can, teach these Pokemon some Fairy-counter moves (like Steel Wing or Flash Cannon) as although Fire resists Fairy moves, it's not super effective against them.
Available in: Charizard-X in X and Let's Go, Turtonator in Sun, UltraSun, and Sword