Despite (or perhaps because of) being introduced late in the Pokemon series, the Fairy Type is amazing for a Monotype Run. Simply put, a Monotype Run is a self-imposed challenge where you only catch and train a certain type of Pokemon, sort of like being a mobile Gym Leader! Many Pokemon like Gardevoir, Marill, and Mr. Mime gained a Fairy typing which combined with newly introduced Pokemon gave players a suite of Pokemon to choose from. Fairy also had only two weaknesses, Poison and Steel, which are actually pretty easy to counter. Only one game in the main series, Shield, fails to counter both weaknesses which is honestly very shocking. So for the purposes of this article, I'm throwing in the Let's Go games to give me something to bag on and let's find out which games are the best and worst for a Fairy team and which Pokemon you should look out for!
Rules
A type must be selected before starting the game. Upon playing the game the player must make all attempts to capture a Pokémon of that type as soon as possible. Once captured, the previous Pokémon of the party must be disregarded if they are not of that type.
Pokémon that have yet to evolve into that type (e.g., Chewtle for a Rock type run) may be caught but must be evolved as soon as possible.
Out-of-Game-Trading is not allowed
Only Pokemon caught before you fight the Champion are counted
Best Games
Although I like USUM and its Fairy starter, Popplio, I have to give it to Sword. This game gives you a whole suite of strong and diverse Pokemon like Galar Weezing, Grimmsnarl, and Togekiss to name a few. All three of the mentioned Pokemon are incredibly rare but incredibly good so make sure to get them on your team! You also get a bevy of Fairies near the beginning of the game so you'll have a full team in no time. The other games are pretty great too in their own regards! I like how you can get a Mega Altaria in ORAS, and the Sun games have Alolan Ninetales which is nice.
Worst Games
The worst one is definitely the Let's Go games. Not surprising given it's a port of the Kanto games which Fairy didn't even exist back then. You're exposed to both of your weaknesses and your first Pokemon, Clefairy, is caught after the first gym. At least in the other games you can get a Fairy before the first gym!
Fairy Teams in Pokemon Games
XY
Ideal Team: Azumarill, Gardevoir, Wigglytuff, Dedenne, Mawile, Granbull
Optional: Aromatisse (Y)/Slurpuff (X), Sylveon, Mr. Mime, Carbink, Klefki, Florges
First Pokémon: Azurill via Route 3 before the first gym
Weaknesses Covered? Yes
OmegaRuby and AlphaSapphire
Ideal Team: Gardevoir, Wigglytuff, Mawile (OR)/Klefki, Azumarill, Mega-Altaria, Clefable
Optional: Whimsicott, Sylveon, Mega-Audino
First Pokémon: Ralts via Route 102 before the first gym
Covers Weaknesses? Yes
Sun, Moon and UltraSun, UltraMoon
SM Ideal Team: Primarina, Klefki, Mimikyu, Wigglytuff, Whimsicott (Sun)/Shiinotic, Sylveon
Optional: Granbul, Ninetales (Sun), Carbink, Ribombee, Azumaril (scan)
First Pokémon: Popplio via Starter
Cover weaknesses? Yes
USUM Ideal Team: Primarina, Klefki/Mawile, Mimikyu, Wigglytuff, Whimsicott (US)/Shiinotic, Gardevoir (scan)
Optional: Sylveon, Granbul, Ninetales (US), Carbink, Ribombee, Florges, Dedenne, Mr. Mime
First Pokémon: Popplio via Starter
Cover weaknesses? Yes
Let's Go Pikachu and Eevee
Ideal Team: Wigglytuff, Clefable, Mr. Mime, Alolan Ninetales (LGE)
First Pokémon: Clefairy in Mt. Moon after first gym
Covers Weaknesses? No, Poison or Steel are not neutralized
Sword and Shield
Ideal Team: Weezing, Togekiss, Gardevoir, Mawile (Sword)/Sylveon, Mimikyu, Grimmsnarl
Optional: Clefable, Shiinotic, Slurpuff (Sword), Ribombee, Whimsicott, Alcremie, Aromatisse (Shield), Hatterene, Rapidash (Shield)
First Pokémon: You can find a Ralts in Overcast random encounters in Rolling Fields. In Rolling Fields, Den 33/62 will always spawn Fairy Pokemon (Cleffa, Togepi, Cutiefly, Swirlix, Clefairy, Morelull and sometimes Impidimp and Ralts).
Weaknesses Covered? Only in Sword thanks to Mawile. In Shield, Fairy is exposed to Steel type moves.
MVP (Most Valuable Pokemon)
Gardevoir
Gardevoir is probably the most iconic Fairy Pokemon right now although Mimikyu gives them a run for their money. Part of that stems from design, obviously, but it also has some great stats and distribution! Available in every game except Let's Go and Sun/Moon, you can catch a Ralts usually early in the game which is fantastic (XY and ORAS are great examples). Ralts can also be your first Fairy Pokemon you catch so it will stay with you until the end!
Special attack is Gardevoir's forte. Shadow Ball and Psychic are a killer combo (especially against your Poison foes) and other strong special moves like Energy Ball and Thunderbolt. Gardevoir carries a lot of support moves too so you can use those to buff your defense or healing. Gardevoir's biggest setback is fighting against Steel foes. Besides Focus Blast, it doesn't have very good counter options. Its pitiful defense will also falter against the usually Attack-friendly Steel attacks.
Available in: XY, ORAS, USUM, SWSH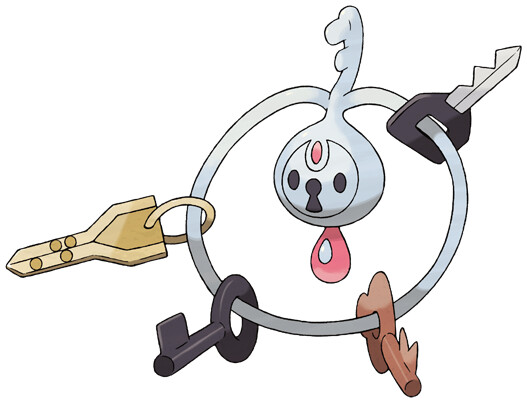 Klefki/Mawile
There's only one type combination that resists both Steel and Poison moves and its Fairy/Steel. So if you're worried about your weaknesses then find these guys! On the whole, Klefki and Mawile don't bring too much to the table but they are still special in their own way. Klefki is a great staller and supporter thanks to its Trickster ability and moves. Mawile…is okay…but I will say its decent attack is actually much better than the average Fairy Pokemon (who, according to Pokemon Database, are dead last for Attack stats). Mawile also has its Mega form in ORAS so if you don't want a Mega-Altaria then train a Mega-Mawile instead!
Available in: XY (both), OR (both), AS (Klefki), SM (Klefki), USUM (both), Sword (Mawile)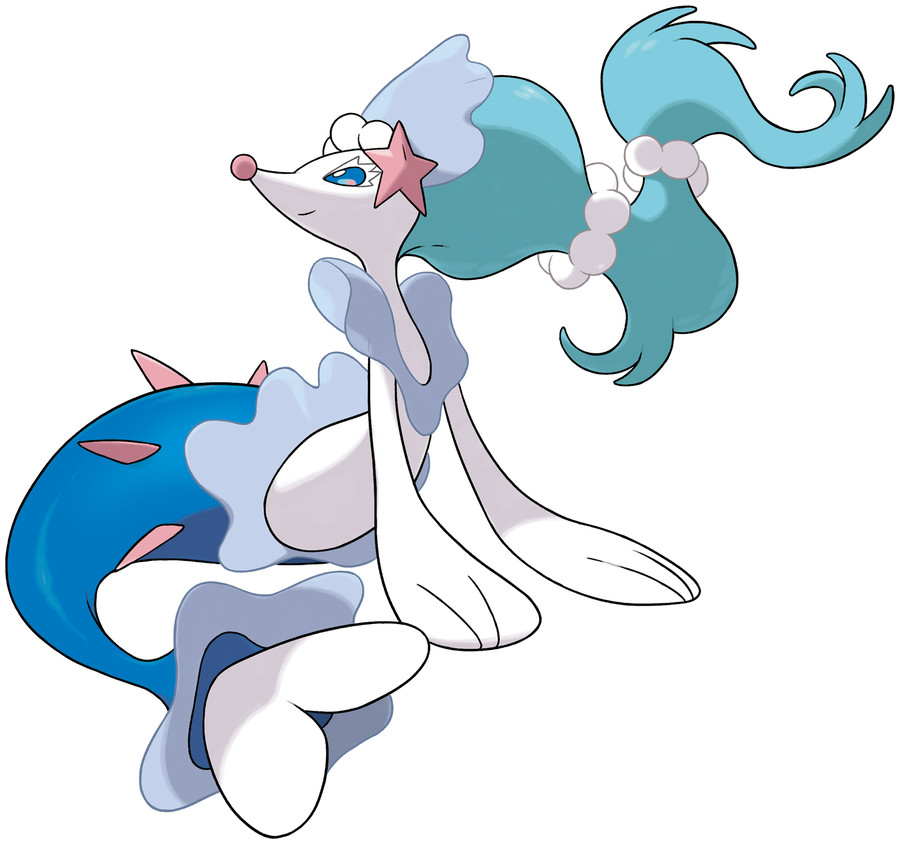 Primarina
Primarina is the only Fairy starter so far and it's pretty amazing! It has among the best stat totals for Fairy Pokemon and its Water-typing neutralizes its Steel weakness. Also, what better way to start a Fairy run then to have a Fairy starter! Primarina has a fantastic 126 Special Attack stat so use that to your advantage. Teach Primarina Surf, Ice Beam, Energy Ball, Psychic, Shadow Ball, or any kind of support moves. Now, despite neutralizing Steel attacks it doesn't have any anti-Steel moves so that's a problem. Also, it's Starter-status means you can only train one in the Sun and Moon games so this is an exclusive Pokemon.
Available in: SM and USUM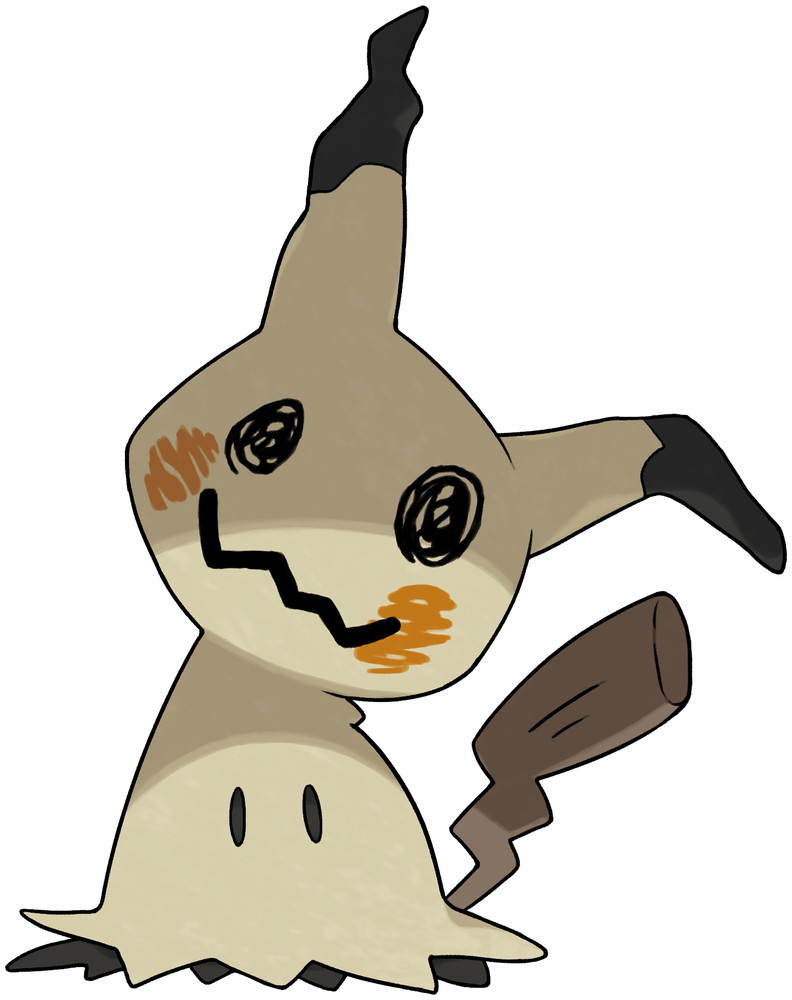 Mimikyu
The unofficial icon of Generation VII, Mimikyu is a great, wonderful Pokemon worthy of your Fairy Team! The Poison-neutralization is nice but the real reason why you want our freaky Ghost is its ability, stats, and moves! Mimikyu's Disguise ability and nice defensive stats gives you a tank for your team to take some hits. It also has a pretty good Attack stat so teaching it Shadow Sneak and Drain Punch will give you some diverse moves that has an almost-universal coverage. Beyond that, its move diversity is pretty small but that shouldn't hold you back, it's Mimikyu!
Available in: SM, USUM, and SWSH