If you're looking for a fun, and rather different, Single Type (or Monotype) run in Pokémon I would suggest the Poison Type. This is one of the few types that make a feasible run in Generation 1 due to their extraordinarily high abundance and diversity. Ever since then, these toxic monsters litter the games and make a wonderful monotype run in every generation with the exception of Black/White and its sequels. For this article, we will look at the best games for a Poison Run and the most common and/or useful poison type Pokémon you'll run into during your playthroughs (along with some helpful moves to look out for).
As usual, the rules are as stated. You must catch the first Pokémon of that type ASAP and disregard all other types. A Pokémon that evolves into your type may be trained as long as you evolve it ASAP. Only Pokémon you can catch in your game are counted (i.e., no traded Pokémon). And only pre-Elite Four Pokémon are counted for the run.
The Worst Games
Just avoid Black and White. You can train only three unique Pokemon (Scolipede, Garbodor, and Amoongus), which all have subpar typing.  And the first Poison type you catch is after the second gym.  No thanks!  At least its sequels are much better for Poison.
The Best Games
Honestly, pick virtually any other game in the series and you'll have a fun time. If you want more information, consult my type chart as seen here. Now, you're going to watch out for Psychics for most of the games as Poison/Dark Pokémon are exceedingly rare and unfortunately there's no Poison/Steel or Poison/Psychic yet.
Nostalgia paints a rosy picture for all of us so take this for what you will but one of the best Poison-Type games would be Red, Blue, and Yellow. You can get a Bulbasaur as a starter (or get it later in Yellow), catch a Weedle in the forest and from there, pick up the Nidorans, catch a Zubat in Cerulean Cave, pick up a Bellsprout or Oddish if you're feeling it, and then find a Gastly/Haunter in the Lavender Tower. Later on, you can find your Tentacool in the seas, Venonat in the Safari, and finally catch a Muk or Koffing in the Cinnabar Mansion. Lots of good choices!
But what if you hate Psychics and realllly want to defend yourself?
Generation 6 and 7 will do you wonderfully well along with Diamond/Pearl/Platinum. You can catch a Poison/Dark pokemon in all these games like Drapion, Alolan Muk, or Skuntank.
I think if I had to choose I would go for Pokémon Y as you can catch a Skrelp and evolve it into a Dragalge! I love this Pokémon but it's unfortunately rare. You can also get a Bulbasaur (with a mega bonus too!), Venipede, Croagunk, and Zubat fairly early on so that already gives you a good wide base of moves and abilities. Later on you can catch a Nidoran, Stunky, and Tentacool which further expands your movesets. Drapion fans are in luck as Skorupi is catchable with the setback that you won't find one until late in the game. I'm not even counting other Poison Pokémon as well! So you got a lot of great choices going into it.
MVP (Most Valuable Pokémon)
Crobat Line
Considered one of the most pestilent, annoying Pokémon, Zubat, and its evolutions, can be found in every single game naturally except Black/White. There's a reason many players dread going into the caves! But to the Poison Type fan, Zubat is a blessing. Not only are they usually found early on but they offer a valuable immunity to Poison's hated Ground weakness. Zubat's final evolution, Crobat, is also a solid Pokémon to train. Incredible speed and a wide range of support moves makes Crobat a great partner when tackling your respective region. Oh, and Crobat has the highest stats of any non-Mega, non-Legendary Poison Pokémon. That's pretty awesome! Plus, Crobat gets a subjective boost as you need to love and support your bat to be its very best! Love it.
Tentacruel
Similar to the ubiquitous Zubat, you can find Tentacool in every game except Black/White and its sequels. Unlike Zubat though, Tentacool does not neutralize any weaknesses but the trade-off is pretty great. Tentracruel is a great wall that has decent special attack. Teaching Tentacruel Surf and Ice Beam is a smart way to handle Ground types (and Giga Drain as well in some games!). Tentacruel also learns Toxic Spikes which really hones in that Poison mentality.
Venusaur/Roserade/Victreebel/Vileplume
Unfortunately from here, Poison Pokémon are more scattered throughout the games so any I list from now on must be taken with exceptions. That being said, these four itchy and allergenic Pokémon you will more than likely find on your journey. Grass/Poison Pokémon serves as a decent wall for different types and offers a nice neutralization towards Ground moves. Poison status and Leech Seed/Drain moves can make short work of walls while gaining you a nifty HP boost in return. Venusaur is obviously the top choice here as it's the strongest of the four and, if you're playing in later generations, can go Mega. That being said, if you want to venom-up your creepy Poison team, I would get a Victreebel ASAP!
Drapion/Alolan Muk
The Poison/Dark combo is by far one of the best type-combos in Pokémon. And if you're lucky to play a game with either of these guys then you'll have a swell time. Of course, that Dark-half makes them immune to any Psychic attacks so when you're going up against a Psychic-trainer then these guys will make short work of them. Of the two, I honestly would pick Alolan Muk mainly for that amazing design and great moveset (plus one of its abilities is Poison Touch which is superb for wearing down your opponent). Drapion is still amazing though and if you give it a strong Bug move like X-Scissor, then you got your Psychic-bases covered.
Nidoking/Nidoqueen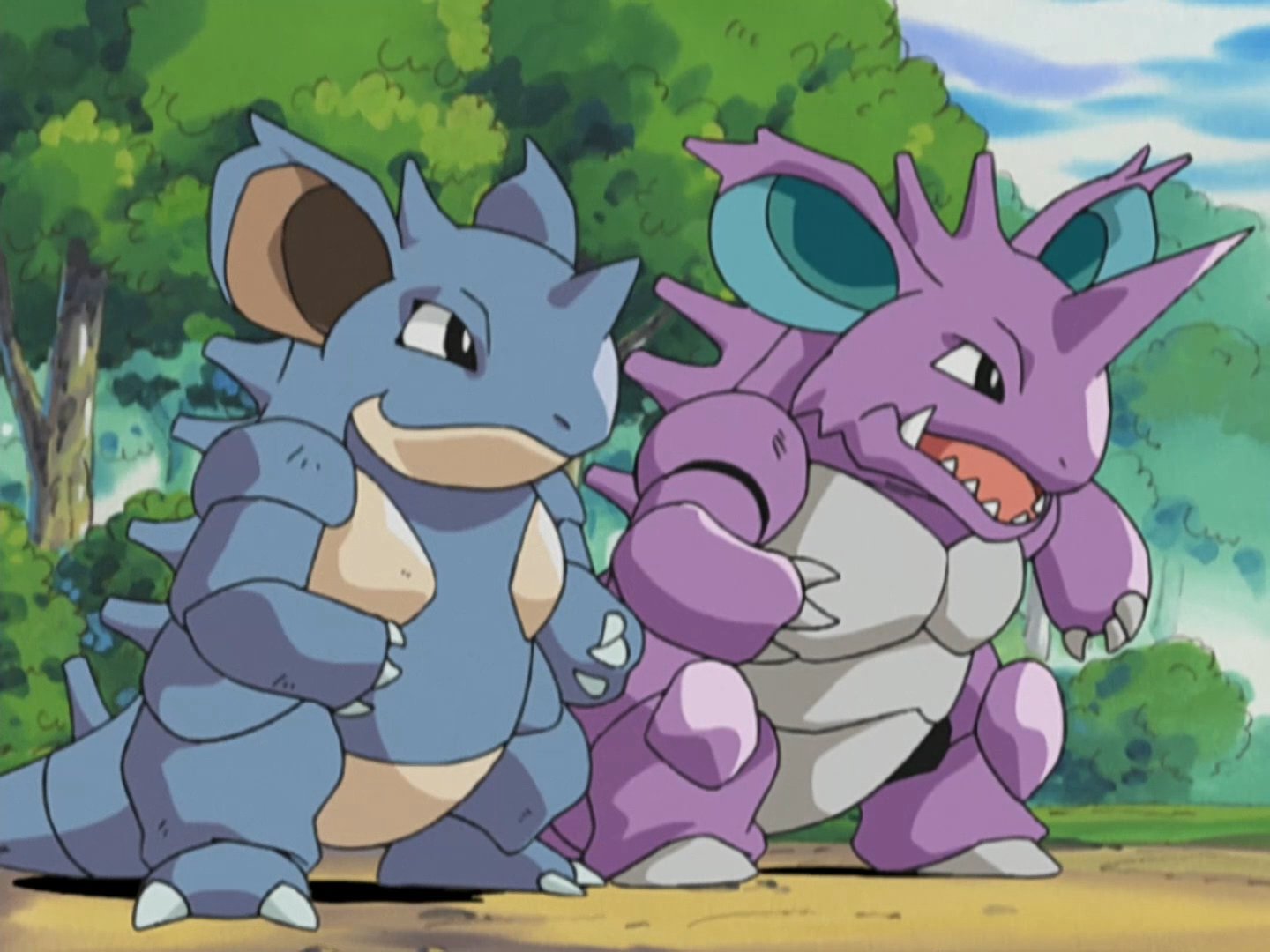 As much as I love the Nidorans, they are unfortunately not that common in the main games; Kanto, Johto, and Kalos are pretty much the main regions you can catch them. That being said, they are great for their nice stats, lovely designs, and a STAB Earthquake bonus. The Nidorans also learn a bunch of moves through TMs like Thunderbolt, Flamethrower, Ice Beam, and Surf. Finally, they both learn moves naturally that can combat weaknesses like Nidoking's Megahorn and Nidoqueen's Crunch (but only for Generation 3 and on).
Scolipede (and other Bug/Poison Pokémon)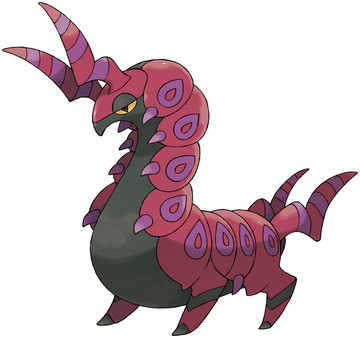 Bug/Poison Pokémon are honestly a mixed bag. On the one hand, they're (usually) available early on, they neutralize Ground weakness and have a STAB, super effective move against Psychics. On the other hand, their stats range from average to poor and what Bug moves they do learn are usually weak (or in early Generations practically nonexistent). Scolipede is the exception to this rule, although mainly available in Black/White and X/Y, Scolipede is a fast, hard-hitting Bug Pokémon that can learn Megahorn naturally and learn some decent TMs, like Earthquake. If you can't catch a Venipede but still want a Bug, go for the likes of Venomoth or even Dustox. In later generations, they can learn Giga Drain along with Bug Buzz and the incredible Quiver Dance.
Gengar/Haunter
So I honestly hesitate to put Gengar on here as although it is a strong Pokémon, there's some unfortunate setbacks. First, trading. If you're going solo you're basically stuck with a Haunter. Now if you love Haunter that's not a big deal! I honestly have taken Haunter to the  Elite Four several times and I love that creepy ghost. So if that doesn't bother you then good!  Fortunately, in Sun/Moon and USUM you can catch a Gengar in the Thrifty Megamart!! After the Ula'ula Trials, go back to the mart, find a Haunter, and have it call for a Gengar via S.O.S.  It may take a few tries but it's definitely going to be worth it.  Gengar is amazing.
Second, the game appearances. Gengar has a spotty record of locations as it's entirely absent from Hoenn and basically nonexistent in Unova. Other than that you're looking at a Pokémon that surprisingly has some early-in-game locations as seen in Johto, Sinnoh, and Alola.
There's also a weird sticking point for its ability. Gastly and Haunter have Levitate which is amazing for those Ground moves. Gengar though lost its Levitate ability in Generation VII so be prepared to suffer a OHKO from an Earthquake attack as Gengar's defenses are low. However, Gengar is a beast! He can learn an amazing array of moves like Shadow Ball, Psychic, Thunderbolt, Dazzling Beam, Energy Ball, and the list goes on. He's fast as well and that special defense is pretty good. If you can get your hands on a Gengar you're going to have a stellar time on your Poison Run!
Helpful Moves
Bug Buzz-Level up for Venomoth and Dustox (but starting Generation IV and on)
Crunch- Leveling up for female Nidoran line, Alolan muk, Drapion, and Seviper
Dark Pulse-Level up for Gengar Line, and a large number of Poison Pokémon via TM.
Energy Ball-TM for Grass/Poison Pokémon and Venomoth, Dustox, and Gengar.
Giga Drain-A large abundance of Pokémon can learn it by level up, TM, or Move Tutor
Ice Beam-TM for Water/Poison Pokémon, Nidoqueen and Nidoking, Swalot
Megahorn-Level up for Scolipede and Nidoking
Shadow Ball-Leveling up for Gengar line. TM for many Poison Pokémon.
Shadow Claw-TM for Nidorans, Gengar, Salazzle, Stuntank
Surf-HM for Water/Poison Pokémon, Nidoqueen and Nidoking
X-Scissor-TM for Beedrill, Ariados, Crobat, Seviper, Drapion, Toxicroak, and Scolipede