Without a doubt, the Water type is among the best types in Pokemon for a Monotype Run.  A Monotype Run is a run where you only train one type of Pokemon throughout the whole game.  Water is perfect for this as, with very few exceptions, you are bound to have a Water starter in your game.  Water is also the best starter type because it has only two weaknesses (unlike Grass) and it's quite abundant (unlike Fire).  As such, you can pick a random Pokemon game and you are more than likely to have a great team.  Let's find out which games are the best though (and the worst) and which Pokemon you should look out for!
Rules
Only Pokémon of a certain type may be caught and trained.
You must catch the first Pokémon available of that type if your starter does not match that type (you'll then have to disregard that starter).
You may train a Pokémon that evolves to said type as long as you do it ASAP.
No trading allowed.
Mega Pokémon count as long as you Mega Evolve them as soon as they appear on the battlefield.
Only Pokémon caught before Elite Four are counted.
Worst Games
There's really only one "bad" game out there and that's Pokemon Yellow.  Obviously, you have that Pikachu starter so that's a setback but the real kicker is that your first Pokemon is after the first gym AND it's Magikarp!  You buy it from the shady guy at the Pokemon Center near Mount Moon.  So you basically have to train with a Magikarp until level 20 so if you're up for the challenge then go for it! Haha.  Honestly though, if you want to play in Kanto just pick RBY or FRLG and you're in for a fun time.
Best Games
Yeesh this is tough.  Just look at the chart above and you'll see what I mean!  So many perfect scores.  I got a personal favorite but before I say it check out XY, USUM and SWSH as you can catch over 30 Water Pokemon!!!  XY also has the highest abundance of Pokemon for a Monotype Team for any type (and it has Greninja which is super ballin')!  So if you want variety go for those!  Generation VII also introduced Pelipper with the Drizzle Ability so if you want to make it rain then those are the games to do it!
But me?  I have to fall back on my tried and true Sapphire, Emerald, and AlphaSapphire for this amazing reason.  Your starter is a Mudkip, who can take care of your Electric problems, and then catch a Wingull, for your Grass problems, and then catch a Lotad for further diversity.  Boom, three Pokemon ready to help you and get you up and running by the first gym!  And if you don't like Wingull then you get the Old Rod in Dewford Town and fish for a Magikarp!  From there, you can catch a beautiful collection of Water Pokemon that range from Crawdaunt to Tentacruel and the likes of Slowbro and Jellicent in ORAS.  ORAS is also always nice with its cool catching feature so you can find Hidden Abilities and Egg Moves easily! (I love Crawdaunt with Adaptability).
Water Teams in Pokemon Games
RBY and FRLG
Ideal Team: Blastoise, Slowbro (all versions except FireRed), Poliwrath, Lapras, Tentacruel, Vaporeon
Optional: Starmie (all versions except FireRed), Gyrados, Omastar/Kabutops, Cloyster (all versions except LeafGreen), Dewgong, Golduck (all versions except LeafGreen), Kingler, Seadra, Seaking
First available Pokémon: Squirtle via starter or Magikarp via the Pokecenter just before Mt. Moon in Yellow
Covers weaknesses? No, Electric is not neutralized
GSC and HGSS
Ideal Team: Feraligatr, Gyarados, Quagsire, Slowbro/Starmie, Tentacruel, Lanturn
Optional: Lapras/Dewgong/Cloyster, Vaporeon, Seaking, Golduck, Azumarill, Kingler, Corsola, Poliwrath, Octillery (S, G, HG, SS), Mantine (G, C, HG), Suicune
First Pokémon: Totodile via starter
Covers Weaknesses? Yes
RSE and ORAS
Ideal Team: Swampert, Gyarados, Ludicolo (S, E, AS)/Lanturn, Tentacruel, Sharpedo/Crawdaunt, Starmie/Slowbro (ORAS)
Optional: Pelipper, Azumaril, Milotic, Whiscash, Relicanth, Walrein, Wailord, Vaporeon (ORAS), Jellicent (ORAS), Seismitoad (ORAS), Gastrodon (ORAS), Kingler (ORAS), Clawitzer (AS), Lumineon (ORAS), Alomomola (ORAS), Dewgong (ORAS), Barbaracle (ORAS), Kyogre (Sapphire and AS)
First Pokémon: Mudkip via starter
Covers Weaknesses? Yes
DPP
Ideal Team: Empoleon, Quagsire/Whiscash/Gastrodon, Gyarados/Mantine, Tentacruel, Octillery, Vaporeon (Platinum)
Optional: Golduck, Milotic, Azumarill, Floatzel, Lumineon, Palkia (Pearl)
First Pokémon: Piplup via Starter
Covers Weaknesses? Yes
Black/White and Black2/White2
BW Ideal Team: Samurott, Seismitoad, Carracosta, Swanna, Alomomola, Jellicent
Optional: Simipour, Basculin
First Pokémon: Oshawott via starter
Cover weaknesses? Yes
B2W2 Ideal Team: Octillery, Walrein, Jellicent, Vaporeon, Swanna, Starmie
Optional: Samurott, Simipour, Basculin, Azumarill, Mantine, Wailord, Golduck, Pelipper, Lapras, Floatzel, Corsola, Dewgong
First Pokémon: Oshawott via starter
Cover weaknesses? No, Electric is not neutralized
XY
Ideal Team: Greninja, Clawitzer (X)/Cloyster (Y), Gyarados, Slowbro, Quagsire, Ludicolo
Optional: Simipour, Bibarel, Crawdaunt, Seaking, Sharpedo, Golduck, Blastoise, Pelipper, Swanna, Wailord, Tentacruel, Starmie (X), Qwilfish, Lapras, Seadra, Relicanth, Vaporeon, Mantine, Octillery, Lanturn, Corsola, Gorebyss, Huntail, Alomomola, Whiscash, Poliwrath, Floatzel, Barbaracle, Azumarill, Wash Rotom
First Pokémon: Froakie via Starter
Weaknesses Covered? Yes, and in more ways than one, you can interchange some of these Pokemon for others and still be fine.
Sun/Moon and Ultra Sun/Ultra Moon
SM Ideal Team: Primarina, Gyarados/Pelipper, Slowbro/Starmie/Bruxish, Gastrodon, Golisopod/Aquachnid, Lanturn
Optional: Whiscash, Poliwrath, Milotic, Lanturn, Sharpedo, Corsola/Relicanth/Caracosta (Sun), Azumaril (scan), Feraligatr (scan), Cloyster/Lapras/Walrein(scan), Golduck, Vaporeon, Politoed (S.O.S. by any Pokemon in the rain at Malie Garden)
First Pokémon: Popplio via Starter
Cover weaknesses? Yes. Also, heads up, Pelipper now knows the ability Drizzle. Take that into account if you want to make a rain team.
USUM Ideal Team: Primarina, Gyarados/Pelipper, Slowbro/Starmie/Bruxish, Gastrodon, Empoleon (scan), Golisopod/Aquachnid
Optional: Whiscash, Poliwrath, Milotic, Lanturn, Sharpedo/Crawdaunt/Greninja (scan), Tentacruel, Corsola/Relicanth/Caracosta(US), Omastar (US), Kabutops (UM), Jellicent, Clawitzer, Blastoise (scan), Swampert (scan), Cloyster/Lapras/Walrein(scan), Golduck, Vaporeon, Slowking (S.O.S. by Slowpoke in Kala'e Bay), Politoed (S.O.S. by any Pokemon in the rain at Malie Garden)
First Pokémon: Popplio via Starter
Cover weaknesses? Yes. Also, heads up, Pelipper now knows the ability Drizzle. Take that into account if you want to make a rain team.
Sword and Shield
Ideal Team: Inteleon, Gyarados, Gastrodon, Dracovish, Araquanid, Ludicolo (Shield)/Cloyster
Optional: Crawdaunt, Drednaw, Quagsire, Seismitoad, Golisopod, Qwilfish, Toxapex, Whiscash, Wishiwashi, Pyukumuku, Barraskewda, Milotic, Wailord, Lanturn, Mantine, Basculin, Vaporeon, Pelipper, Kingler, Seaking, Octillery, Wash Rotom, Cramorant, Lapras, Jellicent, Arctovish
First Pokémon: Sobble via Starter
Weaknesses Covered? Yes, and it can be taken care before the first gym!  Which is good because the first gym is Grass.  You might want to consider a Rain team with Pelipper's Drizzle ability.
MVP (Most Valuable Pokemon)
Your Starter
With over 100 Water Pokemon available, it would be overwhelming to list a whole bunch of Pokemon so I'm going to limit it to five key roles that'll include multiple Pokemon.
By far, the most valuable member on your team is your Water Starter!  Excluding Yellow and the Let's Go games, you are guaranteed a Water Starter at the start of the game!  Because of this, the Water Starters are the principal reasons why the Water Type is the best type to do a Monotype Run.  They are quite formidable and rank among the strongest non-Mega, non-Legendary Water Pokemon.  The starters come in many different flavors whether it's their dual typing, stat distribution, Mega forms, or unique moves.
They're all great but there are some that stand out to me.  Swampert's Ground typing gives it a nice immunity to Electric moves and a STAB Earthquake attack.  Empoleon's unique Steel/Water typing gives it a basket of resistances.  Greninja is fast, knows Water Shuriken, and is very cool looking.  And Blastoise can Mega Evolve and learns a a diverse set of moves.  The other four are amazing as well; pick one and have at it!
Water/Ground
You only have two weaknesses to worry about; Grass and Electric.  Thankfully, you gain a necessary Electric immunity with Water/Ground Pokemon who are super popular and can be found in almost every game!  Not only can they act as a necessary wall but they also have those sweet STAB, Super Effective attacks against your Electric foes!
There are five familes of W/G Pokemon; Quagsire, Swampert, Whiscash, Gastrodon, and Seismitoad.  And the nice thing is they all range from decent to great with some bringing unique abilities or moves to the table.  The OG Quagsire can learn Earthquake naturally since Gen 2 and has the Water Absorb Ability.  Swampert is a starter and can Mega evolve in ORAS.  Gastrodon has the highest Special Attack among the five, naturally learns Earth Power, and knows Water Drain. Seismitoad is ugly and has Swift Swim.  And Whiscash is there.
Of course, the biggest thing to worry about is that 4x weakness to Grass, just don't even think about facing an Oddish!  Thankfully, you'll have another team member that will spot you…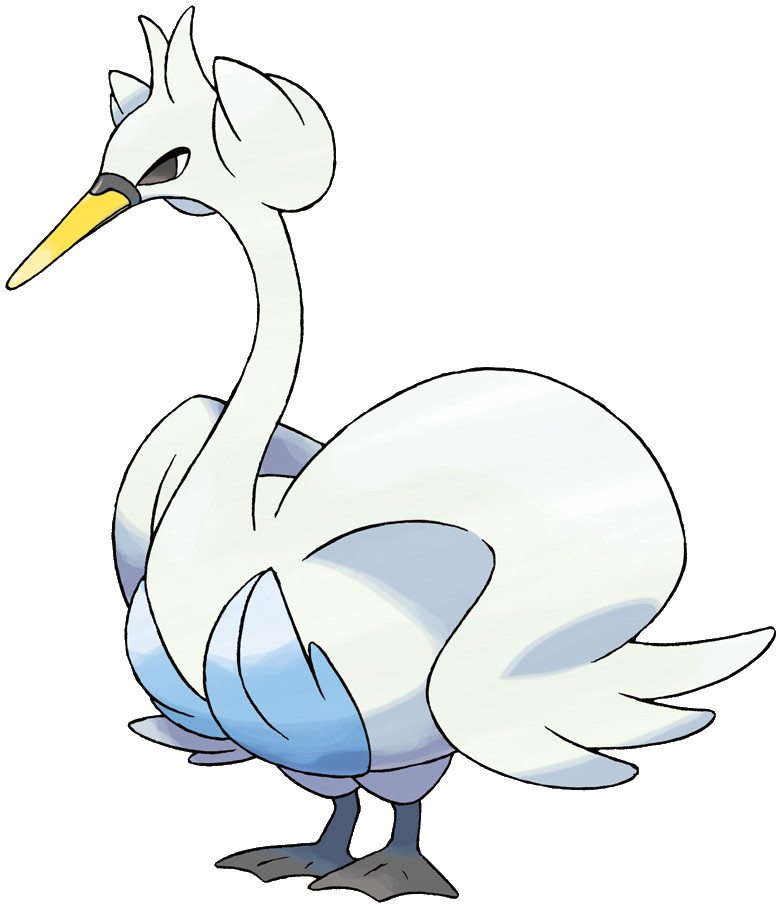 Water/Flying
There since Generation 1, you are guaranteed to find a Water/Flying Pokemon in every game.  That's awesome!  Sure, there are other Pokemon out there that can wall Grass types like Tentacruel (who is most excellent) but they are nowhere near as common as these flying bois.  They are one of the main reasons why your weaknesses are covered in throughout the games.  They're pretty much the antithesis of their Ground brethren who lose a weakness but gain a 4x weakness; in this case to Electric moves.
Okay, so Gyarados is incredibly popular, strong and very common!  So when you're fulfilling your dream role of being an amazing Water trainer then have this sucker on your team!  Biggest thing to think about though is Gyarados has a dismal lack of Flying moves and, imo, doesn't really become useful until Gen 4 when the Physical/Special split happened.  Still, he can learn a lot of strong physical moves which is great!  If you want Flying moves consider maybe Cramorant or Swanna who can learn them naturally and easily by TMs.  Also, Pelipper, in later generations, has the Drizzle Ability which is super sweet.  Mantine is alright but at least has some decent bulk.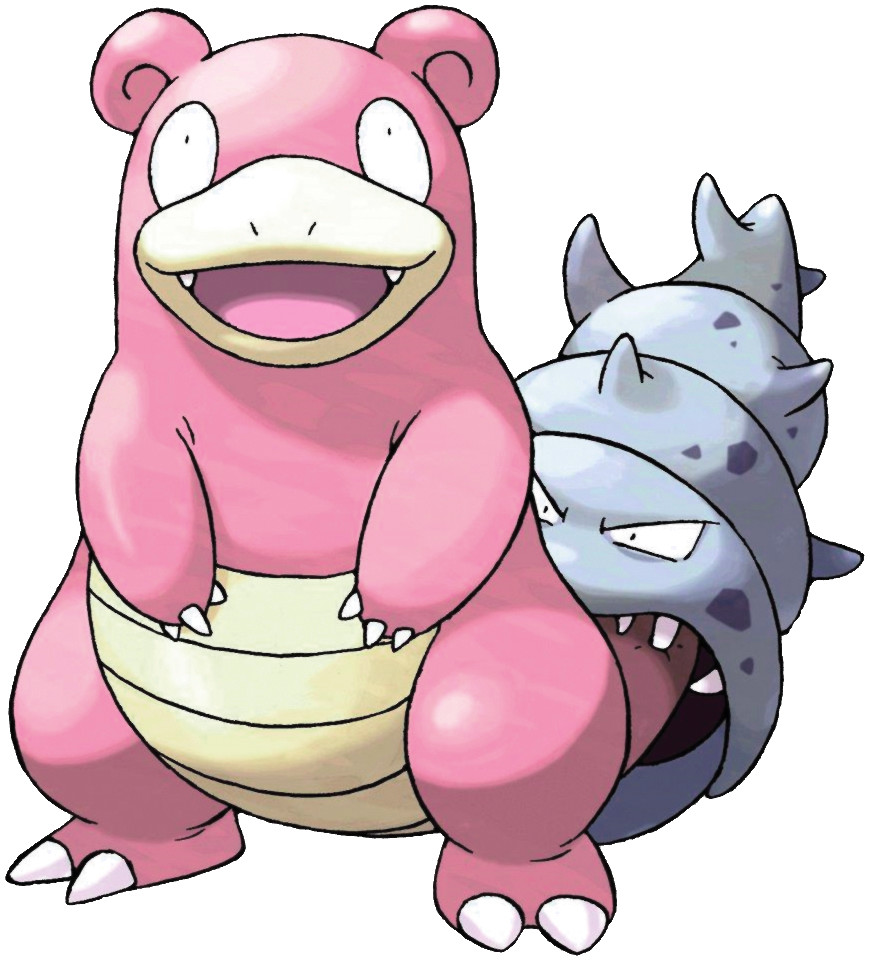 Move Diversity Learners (e.g., Slowbro, Clawitzer, Octillery, Ludicolo)
This is a relatively broad category but basically, many Water Pokemon are kind of limited in their movesets.  99% of them can learn a strong Ice Move, which is incredible, and over half can learn a strong Ground move like Earthquake.  But finding a Pokemon that knows a Fairy, Grass, Fire, or Electric move can be challenging.  You'll need a Pokemon that can fill in gaps for you!
Slowbro is probably the best example of a multi-talented Pokemon!  Some Pokemon can learn a diverse set of moves but aren't able to fully utilize them (like Golisopod).  But Slowbro has a high Special Attack AND can learn Flamethrower, Shadow Ball, Signal Beam, and of course Psychic.  Meanwhile, Clawitzer has the Mega Launcher ability so be sure to have it use Dragon Pulse, Aura Sphere, and Water Pulse (and maybe Flash Cannon or Sludge Wave).  Then you have Octillery who can learn Energy Ball, Flamethrower, Flash Cannon, Sludge Wave, and Psychic.  Finally, Ludicolo can learn the Grass attacks, Elemental Punches and potentially learns Zen Headbutt and Drain Punch.  You should also consider other Pokemon like Lanturn, Tentacruel, and Jellicent for move diversity.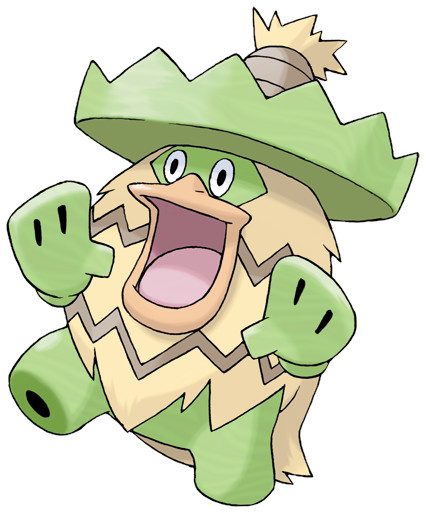 Rain Users
Our last group includes all the Pokemon boosted by the rain.  Of course, Water attacks are strengthened while it's raining and Thunder is 100% accurate but there are Pokemon whose abilities make them much better while it's raining.  This is definitely beneficial if you happen to have a Pelipper from Gen 7 onward who has the Drizzle Ability.  A lot of Water Pokemon have Rain Dish, Swift Swim, or Hydration abilities which are activated in the rain.  Hydration and Rain Dish will be the rarest for you but quite a few Water Pokemon know Swift Swim so if you want to have a fast team then look out for these guys!  For me, I like the idea of having a Rain Dish Ludicolo who can keep chugging along with HP recoveries in Leech Seed, Giga Drain, and Drain Punch.