Ah, the Psychic Type.  For many people, it's their favorite Pokemon Type and I don't blame them!  There's so many cool and weird Psychic Pokemon that are amazing and wonderful  And starting in Generation IV, we started getting Psychic Pokemon that not only had high Special stats but Physical stats as well!  As such, having a team full of Psychic Pokemon is surprisingly doable in many games.  So let's take a look which Pokemon games are the best (and worst) for a Psychic-only team and which Pokemon you should look out for.
Rules
Only Pokémon of a certain type may be caught and trained.
You must catch the first Pokémon available of that type if your starter does not match that type (you'll then have to discard that starter).
You may train a Pokémon that evolves to said type as long as you do it ASAP.
No trading allowed.
Mega Pokémon count as long as you Mega Evolve them as soon as they appear on the battlefield.
Only Pokémon caught before Elite Four are counted.
Best Pokemon Games
The Psychic Type has a surprising range of games you can choose for your Monotype Run.  I'd say it's even doable as far back as Pokemon Gold/Silver so you have a collection of nice choices   XY is probably the best games with X edging Y due to version exclusive Starmie.  But that honestly won't be a problem as you can train at least 21 Psychic Pokemon in either game!!  The diversity in this game is incredible AND you have Fennekin as your starter who is main reason why XY are the best games.
There are still plenty of other games to choose from for your Psychic Run that won't be disappointing including ORAS, USUM, and SWSH.  I really like ORAS as you can catch Ralts very early in the game and evolve them into a powerful Gardevoir/Gallade.  However, it will be awhile before you can catch other Psychic Pokemon so keep that in mind but at least you can catch one of the Lati@s!  USUM gives you a little more selection at the beginning and you can train a Metagross which is very nice.  Finally, SWSH unloads a torrent of Pokemon on you to the point that you can have a full team with all your weaknesses neutralized right before the first gym!
Worst Pokemon Games
I would avoid the Kanto and Unova games with the worst one being Yellow.  What they all have in common is a later-than-usual appearance of Psychic Pokemon and a team exposed to common weaknesses.  Despite B2W2's abundance of Pokemon, I would avoid them as Eevee is your first Pokemon and that's well after the 2nd gym.  Yellow is especially dismal because your first Pokemon appears after the 2nd gym and you barely have a full team of six Pokemon.
List of Pokemon Psychic Teams
Red, Blue, Yellow, and FireRed, LeafGreen
Ideal Team: Hypno, Mr. Mime, Exeggutor, Jynx (all versions except Yellow), Starmie (all versions except FireRed), Slowbro (all versions except FireRed)
Optional: Kadabra
First available Pokémon: Abra via Route 24 after Mount Moon for all versions except Pokemon Yellow, just before the second gym; in Pokemon Yellow you catch Abra in Route 5 after the second gym.
Covers weaknesses? No, Bug and Ghost are not neutralized.
Gold, Silver, Crystal, and HeartGold, SoulSilver
Ideal Team: Espeon, Exeggutor, Girafarig, Xatu, Jynx, Starmie/Slowbro
Optional: Lugia (S, SS), Kadabra, Hypno, Wobbufett, Mr. Mime (HGSS via Safari), Unown
First Pokémon: Unown at the Ruins of Alph before the first gym; after Unown you can get a Slowpoke at the Slowpoke well before the second gym.
Via Pokewalker Abra (Town Outskirts at 5000+ steps), Wobbufett (Noisy Forest at 4000+ steps), Slowpoke (Beautiful Beach at 1000+ steps), Smoochum (Dim Cave at 5000+ steps), and Staryu (Beautiful Beach at 5000+ steps) are available.
Covers Weaknesses? No, Dark is not neutralized
Ruby, Sapphire, Emerald, and OmegaRuby, AlphaSapphire}
Ideal Team: Gardevoir, Medicham (R,S,ORAS)/Gallade (ORAS), Girafarig, Xatu, Claydol, Starmie/Slowbro (ORAS)
Optional: Lunatone (S, AS)/Solrock (R, E, OR), Lati@s (ORAS), Grumpig, Espeon (ORAS), Bronzong (ORAS), Gothitelle (ORAS), Hypno (ORAS), Beheeyem (ORAS), Musharna (ORAS), Unown (ORAS)
First Pokémon: Ralts via Route 102 before the first gym
Covers Weaknesses? Yes, except Emerald where Dark is not neutralized
Diamond, Pearl, Platinum
Ideal Team: Mr. Mime/Gardevoir (Platinum), Bronzong, Medicham/Gallade (Platinum), Kadabra, Girafarig, Espeon (Platinum)
Optional: Chimecho
First Pokémon: Abra via Route 203 before the first gym
Covers Weaknesses? Yes
Black/White and Black2/White2
BW Ideal Team: Musharna, Swoobat, Sigilyph, Gothitelle (B)/Reuniclus (W), Beheeyem
First Pokémon: Munna via Dreamyard right after the first gym
Cover weaknesses?  No, Dark and Ghost are not neutralized.
B2W2 Ideal Team: Sigilyph, Gothitelle (B2)/Reuniclus (W2), Starmie, Claydol, Metagross, Solrock
Optional: Grumpig (B2), Swoobat, Lunatone, Beheeyem, Espeon
First Pokémon: Eevee via Castelia Park before the third gym
Cover weaknesses? Yes
X and Y
Ideal Team: Delphox, Gardevoir, Gallade, Malamar, Slowbro, Sigilyph
Optional: Kadabra, Meowstic, Medicham, Grumpig, Lunatone, Solrock, Swoobat, Espeon, Chimecho, Mr. Mime, Wobbuffet, Reuniclus, Exeggutor, Jynx, Gothitelle, Starmie (X)
First Pokémon: Fennekin via Starter
Weaknesses Covered? Yes
Sun, Moon, and UltraSun, UltraMoon
SM Ideal Team: Oranguru (Moon)/Gothitelle (scan), Starmie, Espeon, Metagross, Raichu, Slowbro
Optional: Hypno, Kadabra, Bruxish, Oricorio, Reuniclus (scan)
First Pokémon: Pichu via Route 1
Cover weaknesses? No, Dark is not neutralized in Sun and Moon.
USUM Ideal Team: Oranguru (UM)/Malamar, Slowbro/Starmie, Gallade (scan), Metagross, Gardevoir (scan), Delphox (scan)
Optional: Hypno, Kadabra, Bruxish, Oricorio, Xatu, Claydol (UM), Beheeyem, Mr. Mime, Espeon, Raichu, Slowking (S.O.S. by Slowpoke in Kala'e Bay), Jynx
First Pokémon: Pichu via Route 1
Cover weaknesses? Yes, all weaknesses are neutralized.
Sword and Shield
Ideal Team: Orbeetle, Sigilyph, Bronzong, Gardevoir, Gallade, Malamar
Optional: Swoobat, Musharna, Solrock (Sword)/Lunatone (Shield), Meowstic, Reuniclus (Shield), Gothitelle (Sword), Hatterene, Mr. Rime, Espeon, Claydol, Xatu, Wobbuffet, Beheeyem, Rapidash (Shield), Indeedee, Oranguru (Shield)
First Pokémon: Blipbug by random encounters (30%) via Route 1
Weaknesses Covered? Yes, and it's taken care of before the first gym!
MVP (Most Valuable Pokemon)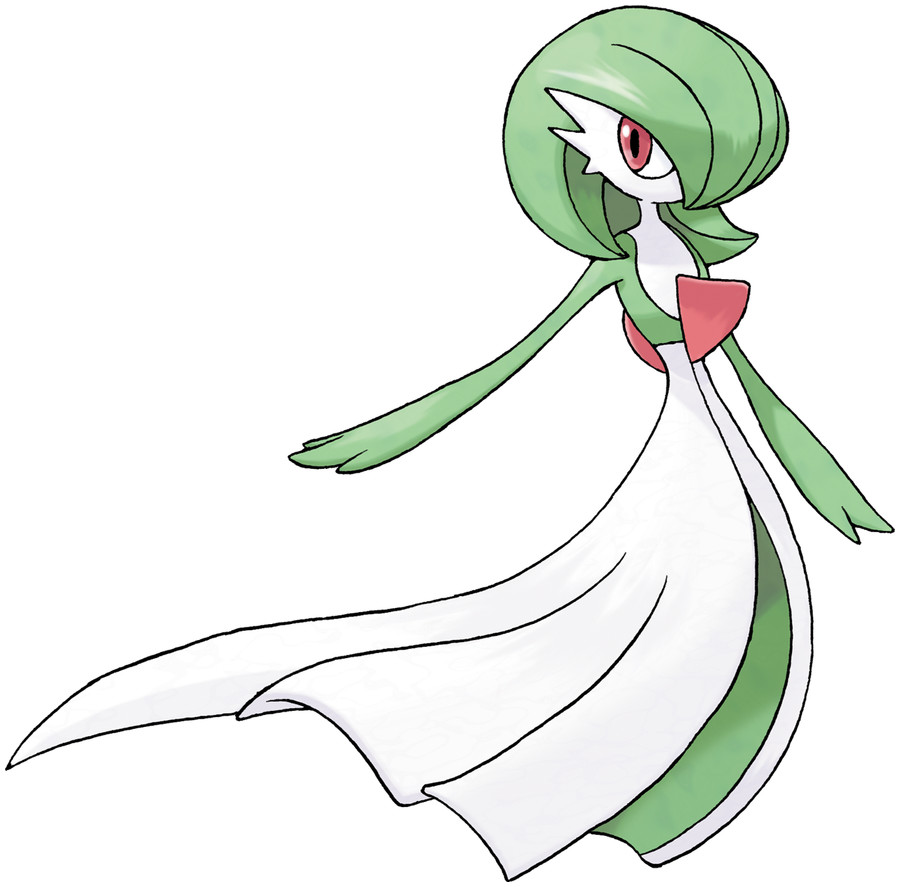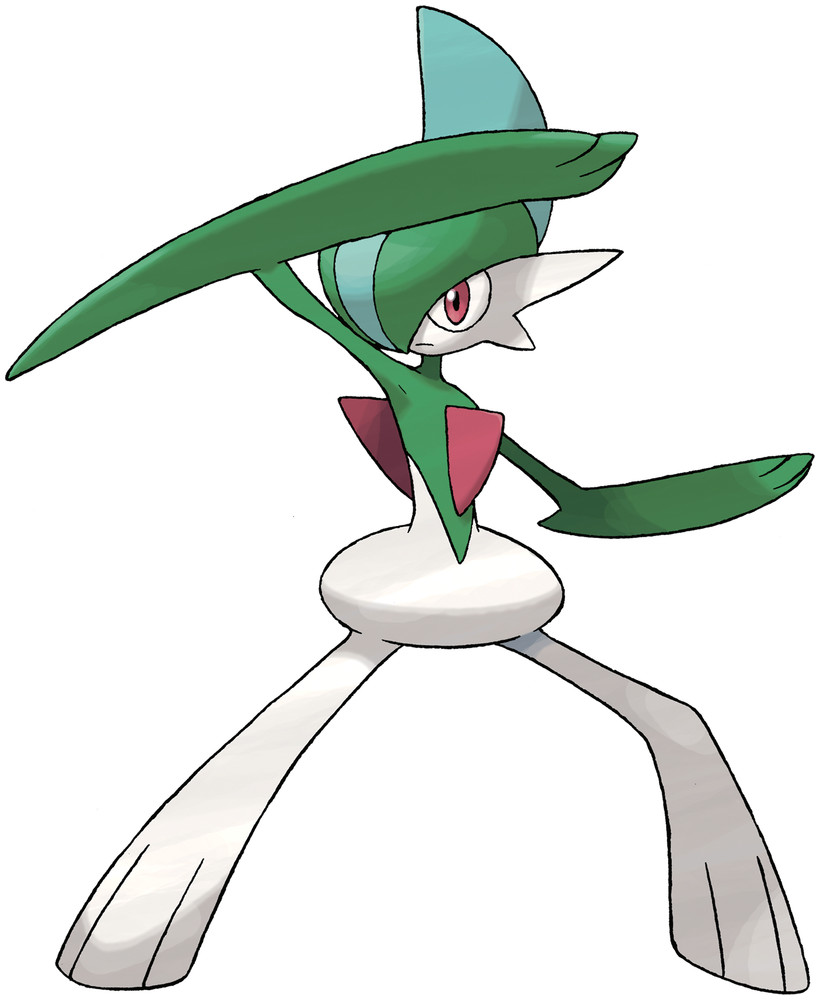 Gardevoir/Gallade
Starting in Generation 3 the Gardevoir line has been incredibly popular, both in real life and in games, and will be incredibly useful for your team.  They also keep getting better and better with Generation 4 introducing Gallade and Generation 6 adding the Fairy type to Gardevoir and giving both Mega forms.  It also helps when you can find Ralts very early in the game, a lot of times before the first gym.
Gallade and Gardevoir are the must haves for your team.  They fill in different roles and counter different Pokemon you may encounter.  Gardevoir has high Special Attack, can learn a variety of Special moves, and the Fairy type neutralizes Bug and Dark attacks.  Meanwhile, Gallade has a high Physical Attack, can learn a lot of Physical moves, and can also easily counter Bug and Dark foes.  Gallade is especially important for that high Physical Attack, something that a lot of Psychic Pokemon don't excel at.
Honestly, the biggest disadvantage to them is trying to find a Dawn Stone for your Kirlia.  They can be a pain in the butt to acquire.  Even in ORAS, you don't get one until right before the Elite Four which stinks.  So if you're having trouble getting that Gallade, especially if your playing Generation 3, then you might want to consider Medicham instead.
Available in: RSE (just Gardevoir), Platinum, XY, ORAS, USUM, SWSH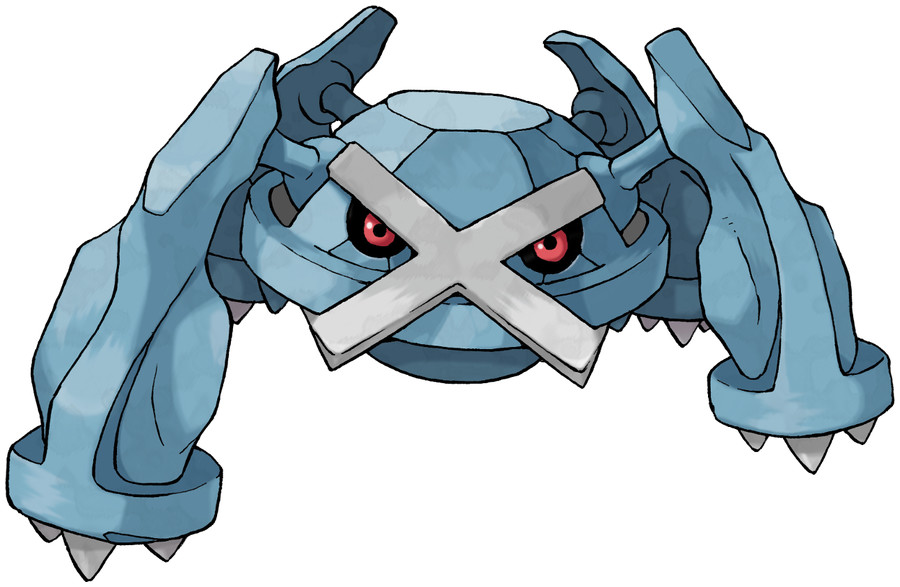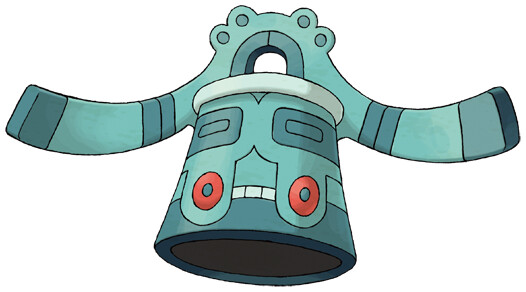 Metagross/Bronzong
Our Steel bois are top tier for team members and although they lost their nifty Dark and Ghost resistances in Generation 6, they'll still provide a great support.  Both of these Pokemon also fill different roles for your team so if you want offense then go with Metagross but if you want defense then stick with Bronzong.  Bronzong's abilities give it a further immunity, which is nice, and so if you want outstall a team or setup some great moves then hell yeah, train that bell!  Meanwhile, Metagross is the strongest non-Legendary, non-Mega Psychic Pokemon so you definitely want him on.  Metagross also carries a ton of Physical moves like the awesome Meteor Mash and the fantastic Earthquake.  Metagross can definitely fill in missing spots or holes that you would be lacking.
I would say their biggest downside is their exposed Ghost and Dark weaknesses.  It's too bad this were to happen to them so if you're pining for those good ol' days I'd suggest Pokemon Platinum as Bronzong reeeeeeally shines as that defense.  And like I said, Bronzong is NOT an offense Pokemon so don't try to make a shield into a hammer.
Available in: DPP (Bronzong), B2W2 (Metagross), ORAS (Bronzong), SM and USUM (Metagross), SWSH (Bronzong),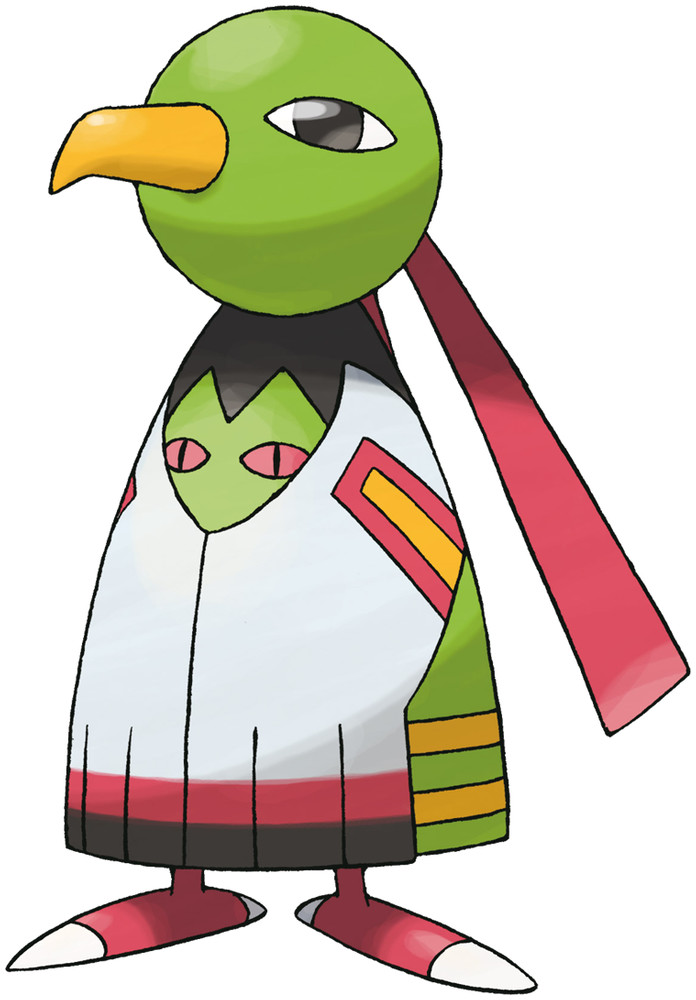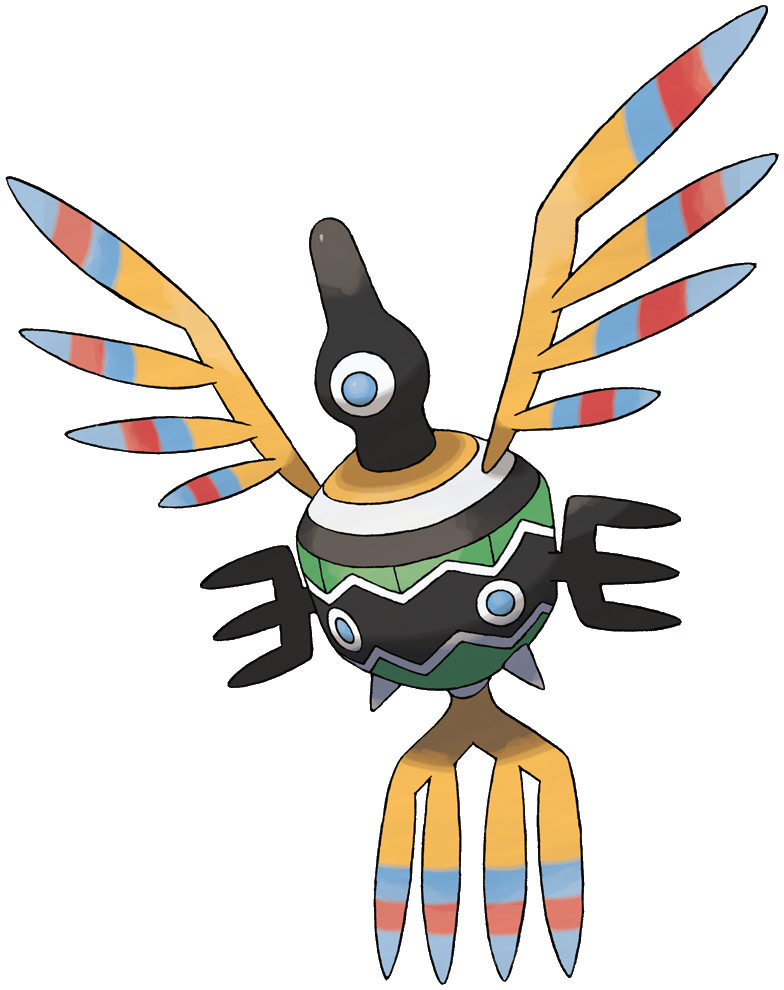 Flying/Psychic Pokemon
Xatu was one of the first Psychic Pokemon introduced to counter a Psychic weakness, in this case Bug type.  From there, Xatu, and later Sigilyph and Swoobat, offer common and decent support for your Psychic team.  Of course, Flying moves are super effective against Bugs but you could also use them against foes like Scrafty or Medicham who may resist Psychic attacks.  Sigilyph also has some weird support moves that can boost its stats and lay down some crazy moves on your opponents.  Swoobat can be found relatively early in Black/White and even though I love this bat's design…their stats are pretty low so you may want to switch to Sigilyph once you catch one.
I will admit they are not the strongest Pokemon out there but I would argue their unique typing and movesets offsets their weaknesses, barely any of the Psychic Pokemon can learn a strong Flying move so they can fill that hole.  The flyers are also quite common so if you wanted an easy anti-Bug member then they are more than likely there to support you.
Available in: GSC and HGSS (Xatu), RSE (Xatu), BW and B2W2 (Swoobat and Sigilyph), XY (Sigilyph), SM (Oricorio), USUM (Oricorio and Xatu), SWSH (Xatu, Sigilyph, and Swoobat)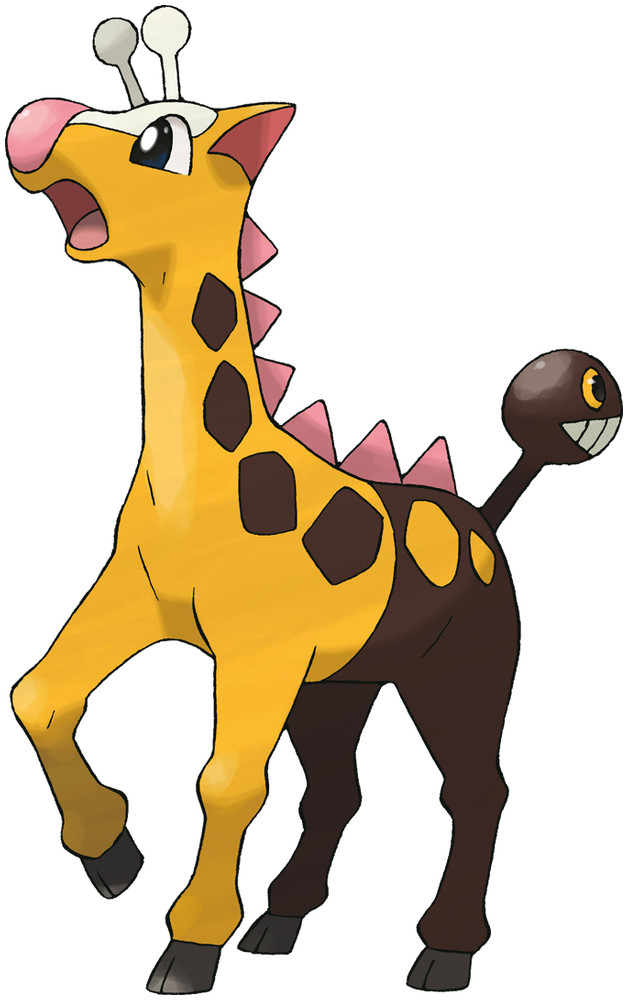 Normal/Psychic Pokemon
Bug counters won't be too difficult for you to find (and heck, neither will Dark types) but you're going to have a rough time trying to find a Ghost encounter; there's just not that many Psychic Pokemon out there that can do it.  Thankfully, there are three Pokemon  who are completely immune to them!  Girafarig, Oranguru, and Indeedee's Psychic/Normal typing gives them a perfect counter to Ghost foes.  Additionally, Girafarig can naturally learn Crunch, Oranguru can be taught Shadow Ball, and Indeedee can be taught Shadow Ball and Dazzling Gleam.  Sure, they may not be the strongest Psychics on your team but if you need a Ghost counter then they're your best bet!
Available in: GSC and HGSS (Girafarig), RSE and ORAS (Girafarig), Moon and UM (Oranguru), Sword (Indeedee), Shield (Indeedee and Oranguru)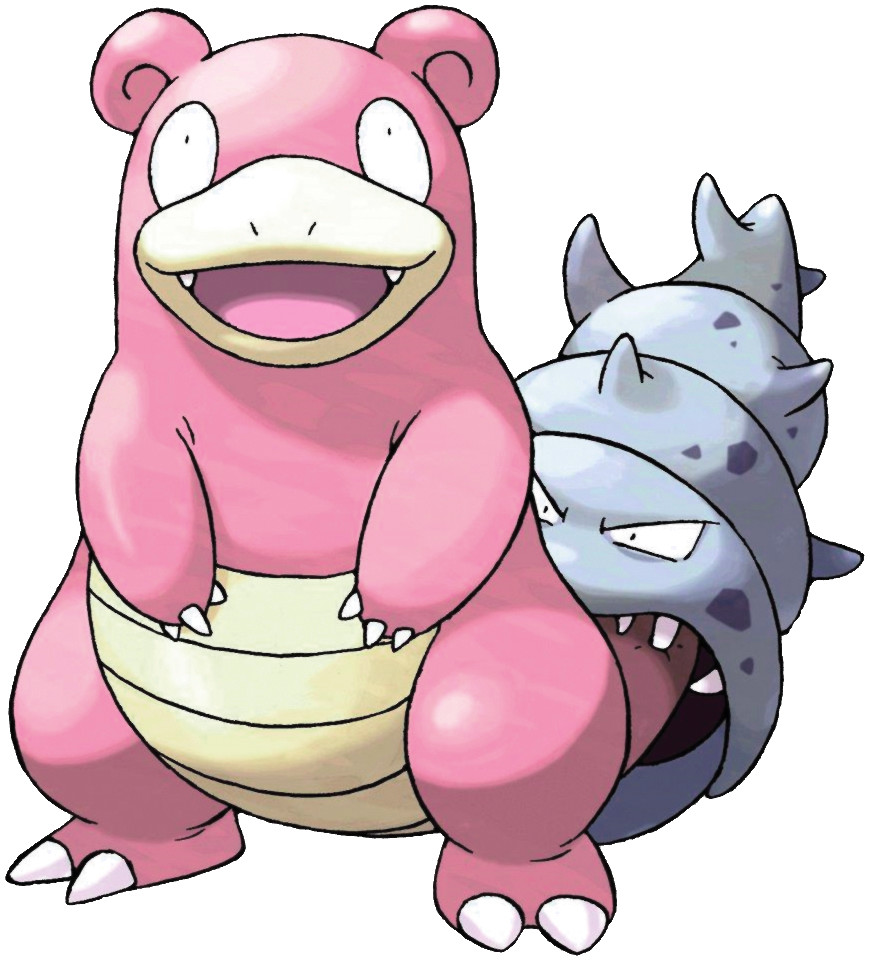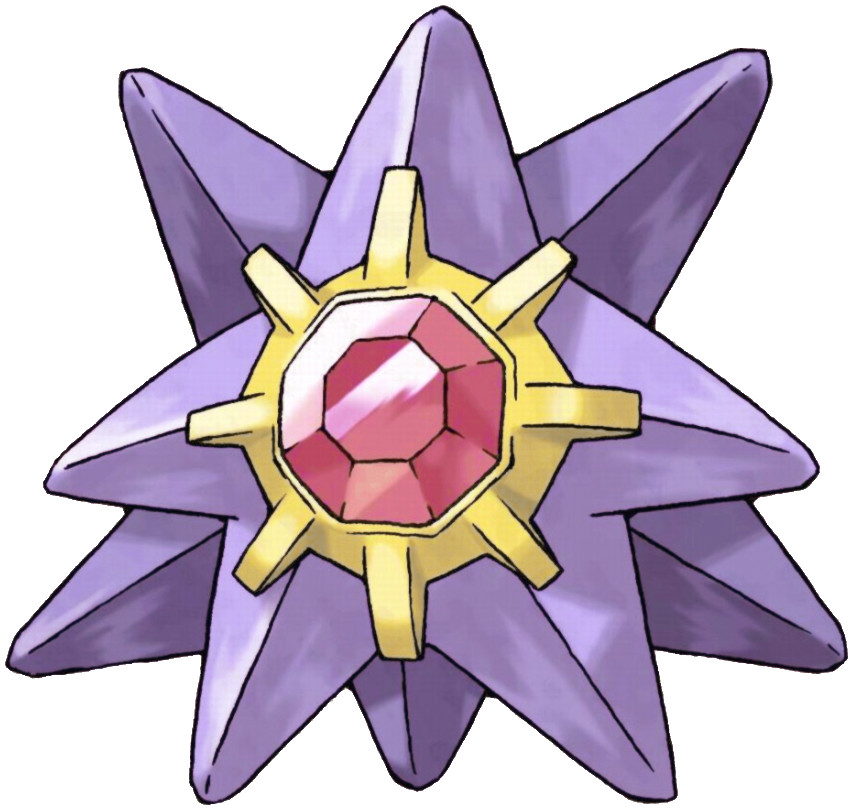 Slowbro/Starmie
I add these Pokemon here because of their commonality AND their fantastic stats combined with a stellar move diversity.  Slowbro can act as a tank and can learn Flamethrower; Starmie can be taught Thunderbolt and is incredibly fast.  And of course, both of these Pokemon have been around since Generation 1 so there's a high chance you'll run into either of them.  Slowpoke can even be caught early in Johto before the 2nd gym which is sweet.  You can also get a Mega-Slowbro in ORAS so don't let that slip you bye!
Available in: RBY and LG (both), GSC and HGSS (both), RSE (Starmie), B2W2 (Starmie), X (both), Y (Slowbro), ORAS (both), SM (Starmie), USUM (both)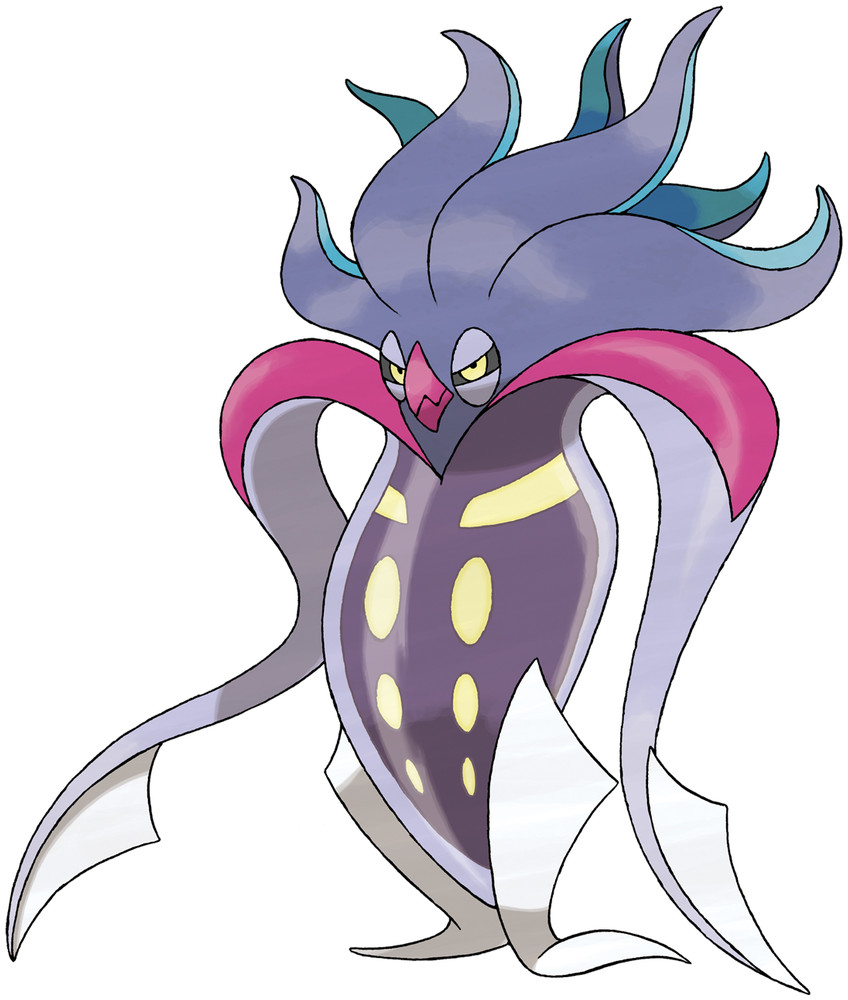 Malamar
Rounding out our crew is Malamar the funky calamari Pokemon!  I still find it funny that our first Psychic/Dark Pokemon is an upside down squid, lol.  But Malamar is honestly pretty good!  The Dark typing is the main reason why it's here but it works great as a soft counter to other Dark Pokemon and a hard counter to Ghost types.  I honestly recommend you have a Malamar with a Contrary Ability cause it can naturally learn Superpower which instead of lowering it will raise Malamar's Attack and Defense stat so use it!  You can also catch an Inkay at the beginning of USUM which is super nice and immediately eliminates two of your three weaknesses.  Speaking of which, if you see a Bug Pokemon then get the heck out of there!
Available in: XY, USUM, SWSH