March 18th, 2020 Update: This article now includes Sword and Shield
If you want to have a great and fun Monotype (or Single Type) Run I would highly suggest the Fighting type.  This type has steadily increased in diversity since Generation 1 and now contains a plethora of Pokemon that are fun to train and easily available.  But the best reason why you should do a Fighting Type Run is that it's the most common secondary type for the starters.  As of Generation 7, there are four starters from four separate generations that evolve into a Fighting type.  If you want a Fighting team I suggest those games they are in but I am getting ahead of myself.  Let's take a look at the teams and the Pokemon you'll be training for a Fighting Team.  Punch it!
RULES
Only Pokémon of a certain type may be caught and trained.
You must catch the first Pokémon available of that type if your starter does not match that type (you'll then have to disregard that starter).
You may train a Pokémon that evolves to said type as long as you do it ASAP.
No trading allowed.
Mega Pokémon count as long as you Mega Evolve them as soon as they appear on the battlefield.
Only Pokémon caught before Elite Four are counted.
The Best Games
First, I would give SM, USUM a strong "B" as you have a variety of Fighting Pokemon but you won't catch you first Pokemon (Crabrawler) for awhile and you're exposed to Flying weaknesses (Lucario can't be caught until after the Elite Four).  Still, you can catch a Bewear, Kommo-o, and the starter Pokemon by Island Scan which is really nice.  SWSH I rank better as well due to the huge variety of Fighting Pokemon that you can catch in the Wild Area which is fantastic.  But we can do better than that.
General rule of thumb, if there's a starter that can evolve into a Fighting type then that game is, at minimal, a fun Fighting Run!  In RSE and ORAS, you don't neutralize all the weaknesses but the teams are pretty decent and better than what the earlier generations could offer (and ORAS offers some more variety).  As a side note, when you're playing ORAS, GET A BRELOOM, catch a Shroomish with its Hidden Ability Quick Feet and you're going to get Technician when it evolves; it's a lot of fun and you won't regret it!
Meanwhile, Platinum is opposite as you have a simple but solid team.  There's seven Pokemon you can train; Infernape, Gallade, Heracross, Croagunk, Lucario, and Medicham (with Machoke being the optional 7th) and they're pretty great!  However, you will be stuck with Chimchar for awhile before you can catch a Medicham, Ralts, and Machop.  The most stressful part will be that Heracross which has a 5% of showing up on honey trees but other than that it's a decent run.
Much better is the following generation; Black/White and B2W2.  Honestly, Black/White doesn't differ much from B2W2 (Heracross and Lucario are the only major additions to those games) but there's a VERY strong reason why you should do a Fighting Run in these games and its because of…
If you are not opposed to training Legendary Pokemon I say capture Cobalion, Virizion, and Terrakion and add them to your team.  They're strong, diverse and are available before the Elite Four.  And that Cobalion…damn!  It can wall any incoming Psychic or Flying moves that might mess you up.  Beyond the Musketeers you have your starter, Scrafty, and Mienshao which you can trade out for a Heracross in the sequels if you want.  You're going to have a slow start in Black/White though so be prepared for that (in B2/W2 you can catch a Riolu fairly early on followed soon after by a Scraggy which is nice).
I think the best Fighting games in the Pokemon series though is XY (with Y edging X due to the version-exclusive Heracross).  This is perfection.  This is the game you definitely want for a Fighting Run!  You have your starter, Chespin, followed quickly by Riolu and Ralts and the other Pokemon will just fall into place.  This is such a nice run that I played it myself actually.  I couldn't decide who to keep on my final team and I just kept rotating them in and out.  One Pokemon I kept until the end was Toxicroak, because he's soooooo much better due to the Fairies!  Here's a pro tip, breed a Pangoro with Bullet Punch with a Croagunk.  Raise that Croagunk and teach it Sucker Punch and Poison Jab and you'll have a Pokemon that can destroy Fairy and Psychic Pokemon (Sucker Punch is risky but so satisfying). This is a fantastic team that I am running out of adjectives to describe how stellar it can be!
The Worst Games
Fighting is one of those types that slowly got better as the generations progressed.  That first generation was rough on them due to the Psychics and they only modestly improved in the second generation (by the third generation they began to stand tall with diversity and starter-evolutions).  As such, RBY, GSC, FRLG, and HGSS are among the worst games in the series for a Fighting Run as it's hard to get a full team with unique members, they are very exposed to their weaknesses, and sometimes the first one doesn't show up until after the second gym.  It's hard to pick which among these is the best as they are all just bad.  If you have a Pokewalker then HGSS would be the way to go as you can get a Machop through that device and then afterwards, you can start hunting for Poliwag and Heracross and then get the Hitmons after the eighth gym (you would need a ditto to breed with Tyrogue in order to get all three of them).
Fighting Teams in Pokemon Games
Pokemon Red, Blue, Yellow and FRLG
Ideal Team: Machoke, Hitmonlee/Hitmonchan, Primeape (all versions except Blue), Poliwrath
First available Pokémon: In Yellow, FireRed and LeafGreen it's Mankey on Route 3 before the first gym.  In Red, it's Mankey via Route 5, after the second gym.  In Blue, it's Machop in the Rock Tunnel after the second gym.
Covers Weaknesses? No, Flying and Psychic not neutralized.
Pokemon Gold, Silver, Crystal and HGSS
Ideal Team: Primeape (C, G, HG)/Machoke, Poliwrath, Heracross, Hitmontop, Hitmonchan, Hitmonlee
First Pokémon: Heracross via headbutting trees after the second gym, Poliwag in Crystal via Route 30 before the first gym, or Machop via Pokewalker.
Covers Weaknesses? No, Flying and Psychic not neutralized.
Pokemon Ruby, Sapphire, Emerald and ORAS
Ideal Team: Blaziken, Breloom, Heracross, Medicham (R, S, ORAS), Gallade (ORAS), Scrafty (ORAS)
Optional Pokémon: Machoke, Hariyama, Hitmonchan (ORAS), Hitmonlee (ORAS), Hitmontop (ORAS), Throh (OR), Sawk (AS), Gurdurr (ORAS), Primeape (ORAS)
First Pokémon: Torchic via starter
Covers Weaknesses? No, Flying is not neutralized.
Pokemon Diamond, Pearl, and Platinum
Ideal Team: Infernape, Heracross, Toxicroak, Medicham, Lucario, Gallade (Platinum)
Optional Pokémon: Machoke
First Pokémon: Chimchar via starter
Covers Weaknesses? Yes
Pokemon Black, White, and B2W2
BW Ideal Team: Emboar, Scrafty, Cobalion, Virizion, Terrakion, Mienshao
Optional: Sawk (B)/Throh (W), Gurdurr
First Pokémon: Tepig via starter
Cover Weaknesses?  Yes
B2W2 Ideal Team: Emboar, Lucario/Cobalion, Scrafty, Mienshao, Virizion, Terrakion
Optional: Gurdurr, Sawk, Throh, Heracross
First Pokémon: Tepig via starter
Cover Weaknesses? Yes
Note: Heads up that in White 2 you can only get a Heracross via Hidden Grotto in Lostlorn Forest and even then it has a 0.75% of appearing.  Black 2 they are easier to catch and don't need the Hidden Grotto.
Pokemon XY
Ideal Team: Chesnaught, Lucario, Gallade, Pangoro/Scrafty, Toxicroak, Hawlucha
Optional Pokémon: Medicham, Mienshao, Machoke, Hariyama, Throh (Y)/Sawk (X), Heracross (Y), Poliwrath, Gurdurr
First Pokémon: Chespin via Starter
Cover Weaknesses? Yes
Pokemon Sun, Moon, and USUM
SM Ideal Team: Crabominable, Emboar (scan), Poliwrath, Bewear, Kommo-o, Pangoro
Optional: Primeape, Passimian (Sun), Hariyama, Machoke
First Pokémon: Crabrawler and Makuhita via Route 2, just before the first trial
Cover weaknesses? No, Flying is not neutralized
USUM Ideal Team: Crabominable, Blaziken (scan), Poliwrath, Bewear, Kommo-o, Pangoro
Optional: Primeape, Passimian (US), Hariyama, Scrafty, Hawlucha, Gallade (scan), Infernape (scan), Chesnaught (scan), Machoke
First Pokémon: Crabrawler and Makuhita via Route 2, just before the first trial
Cover weaknesses? No, Flying is not neutralized
Pokemon Sword and Shield
Ideal Team: Scrafty (Sword)/Pangoro, Lucario, Toxicroak (Shield)/Kommo-o (Sword), Gallade, Bewear, Hawlucha
Optional Pokémon: Hitmonchan, Hitmonlee, Hitmontop, Gurdurr, Machamp, Sirfetch'd (Sword), Throh, Sawk, Passimian (Sword), Falinks, Grapploct
First Pokémon: You can always find Tyrogue by overworld encounters in the Rolling Fields and you can always find Pancham in the Rolling Hills' western most grasses by overworld.  In the East Lake Axewell, you can always find a Stufful by overworld encounters and sometimes by random encounters.  Look out for Machop at South Lake Miloch as you can find them in most weather conditions.  Finally, Ralts is rarer but you can find them in Overcast encounters at Rolling Fields.  In Rolling Fields, Den 1/48 will always spawn Fighting Pokemon for Max Raid battles such as Scraggy (Sword), Croagunk (Shield), Timburr, and sometimes Riolu.  This is before the first gym.
Weaknesses Covered? Yes, and you can accomplish this before the first gym!
MVP (Most Valuable Pokemon)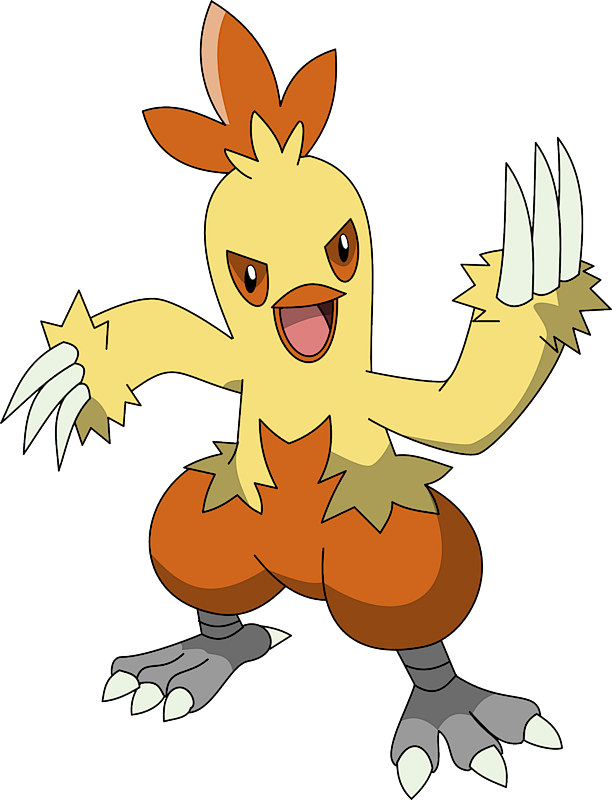 Your Starter
Of course!  The best way to start a Monotype Run is to have a starter that evolves into your type.  Four games with four starters is a damn good record.  I honestly think, after theorizing and playing many Monotype Runs, that the best runs are the ones where you can get your Pokemon ASAP, especially if it's a starter.  A lot of people complain about the prevalence of Fire/Fighters but this time it's a blessing for you.  Speaking of which, that Fire typing is going to save your butt against the Fairies starting Generation 6 so they will be extra helpful.  What's nice is that you can recapture some of them in the Sun and Moon games thanks to Island Scan.
Anyway, they're great.  Good stats and good moves gives you an easy start that will glide your way to victory.  Chesnaught has its signature move, Spiky Shield, which further propels its role as a tank.  Emboar can learn Scald which…the hell?  And Blaziken and Infernape are such extreme attackers that they almost make the rest of your team redundant.  Good times.
Available in: RSE, DPP, BW, B2W2, XY, ORAS, SM (Emboar via Island Scan), and USUM (Blaziken, Infernape, and Chesnaught via Island Scan)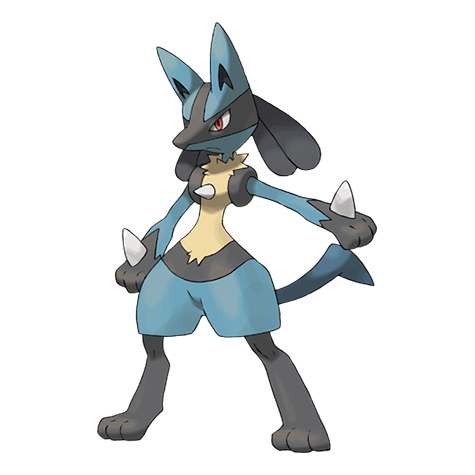 Lucario and Cobalion
If your Fighting team has neutralized all its weaknesses, chances are you have one of these guys on your team.  The Fighting/Steel combo is fantastic as all the weaknesses are accounted for AND the Steel STAB perk gives you extra protection against the Fairies.  Cobalion shows up in all the Black and White games while Riolu sometimes shows up very early as seen in B2W2 and XY (and the latter portions of DPP) so you have a nice mixture of availability.
But that's not all!  Cobalion has just incredible all around stats that can take hits, out-speed opponents, and attack back.  Lucario, however, I think trumps Cobalion on its higher Attack and Special Attack stats and its sheer diversity of moves.  Psychic, Shadow Ball, Shadow Claw, Poison Jab, Dark Pulse, Dragon Pulse, Ice Punch, and Thunder Punch are some of Lucario's great moves.  Lucario also has the highest Special Attack stat out of any non-Mega, non-Legendary Fighting Pokemon so he can use these moves flawlessly!  If you have gaps in your team, Lucario will fill those gaps for you.
Finally, one of the most daunting problems that you will face in a Fighting Run is a weakness to birds.  They are so incredibly prevalent that you will run into trainers and wild Flying Pokemon guaranteed in almost every route.  Lucario is also one of the few Fighting Pokemon that can effectively counter Flying Pokemon without being OHKO'd by them.  Practically every Fighting Pokemon can learn Rock Slide but they are usually too slow to use it before they're knocked out.  Lucario can take care of that for you with Ice Punch, Thunder Punch and the aforementioned Rock Slide.  Have him ready; he's that important.
Available in: DPP (Lucario), BW (Cobalion), B2W2 (Cobalion and Lucario), XY (Lucario), SWSH (Lucario)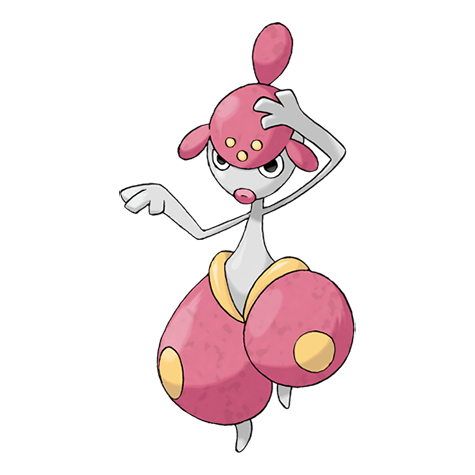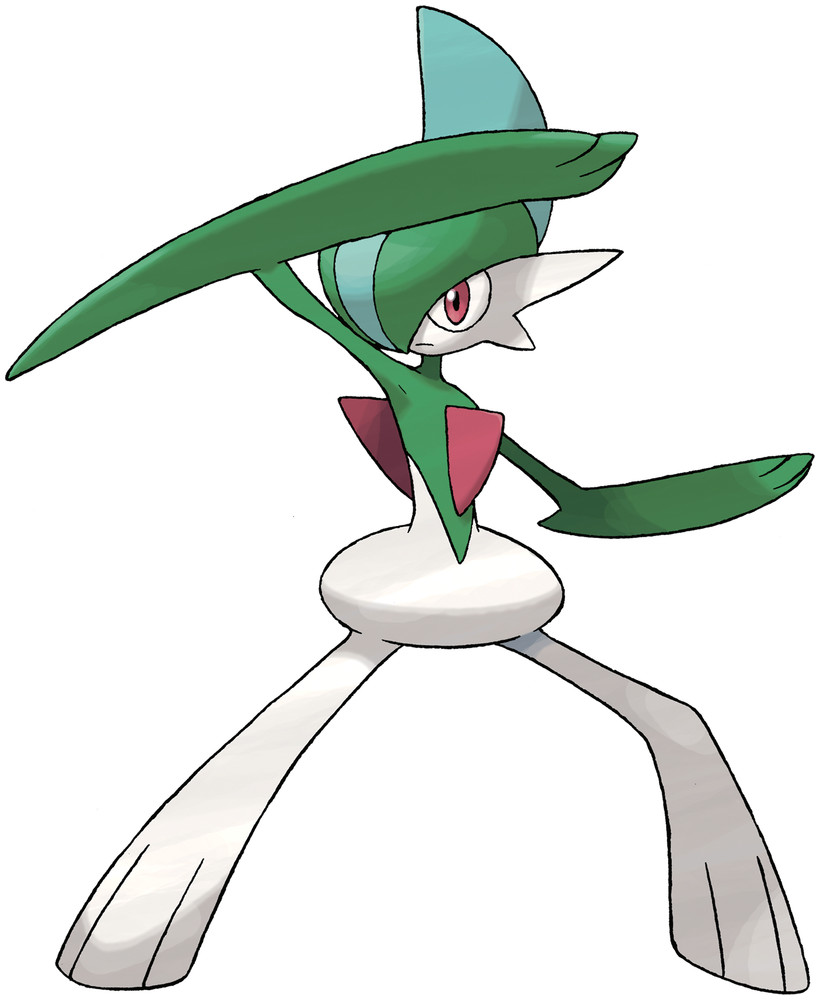 Medicham and Gallade
I am always happy if I can find a Ralts because that means I can evolve it into a Gallade (if you're after Gen 3 that is)!  Gallade are the counterparts of Gardevoir with exceptionally high Physical Attacks and very nice Special Defense.  This means Gallade can be thrown into an oncoming Psychic attack, take it fine, and dish back to it an X-Scissor or Night Slash.  Medicham, meanwhile, has an incredible 120 Attack stat thanks to its ability Pure Power.  It can also learn the elemental punches naturally by Move Relearner.  And of course, both of these can Mega-evolves which will come in handy for you in ORAS.
Available in: Ruby and Sapphire (Medicham), DPP (Diamond and Pearl for Medicham and Platinum for both), XY (Both), ORAS (Both), and USUM (Gallade via Scan), SWSH (Gallade)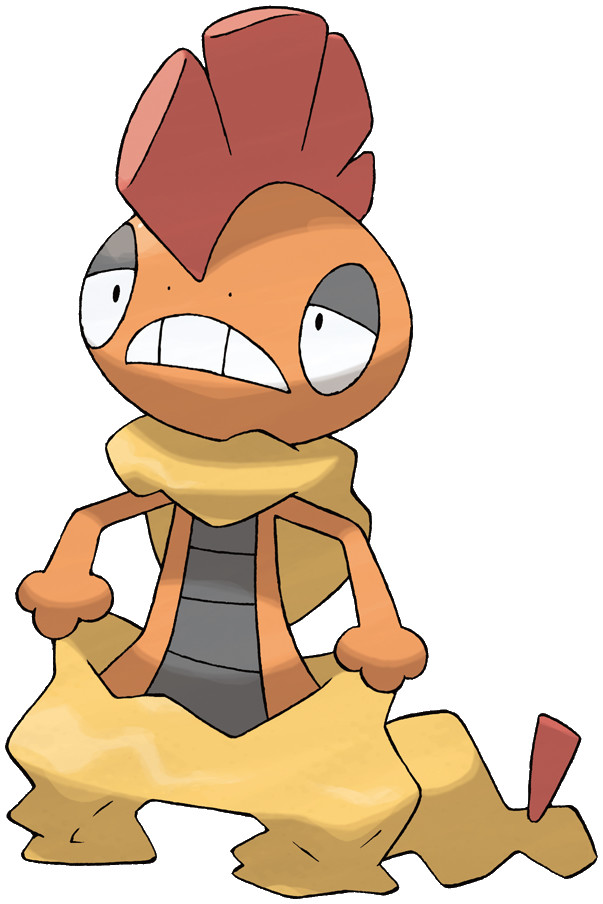 Scrafty and Pangoro
Pokemon Black and White finally answered our pleas and gave us our first Fighting/Dark type via Scrafty.  Scrafty, and later Pangoro, are absolute must haves for your Fighting team.  The 4x weakness to Fairy is pretty rough but the trade off is you are immune to Psychic attacks!  Both of these Pokemon are incredible in their own way thanks to their diverse abilities like Scrafty's Moxie and Shed Skin and Pangoro's Iron Fist and Mold Breaker.  Btw, Pangoro can learn Bullet Punch by leveling up so if you want to surprise some Fairies then Punch them!
Available in: BW and B2W2 (Scrafty), XY (Both), ORAS (Scrafty), SM (Pangoro), and USUM (Both), Sword (Both) and Shield (Pangoro)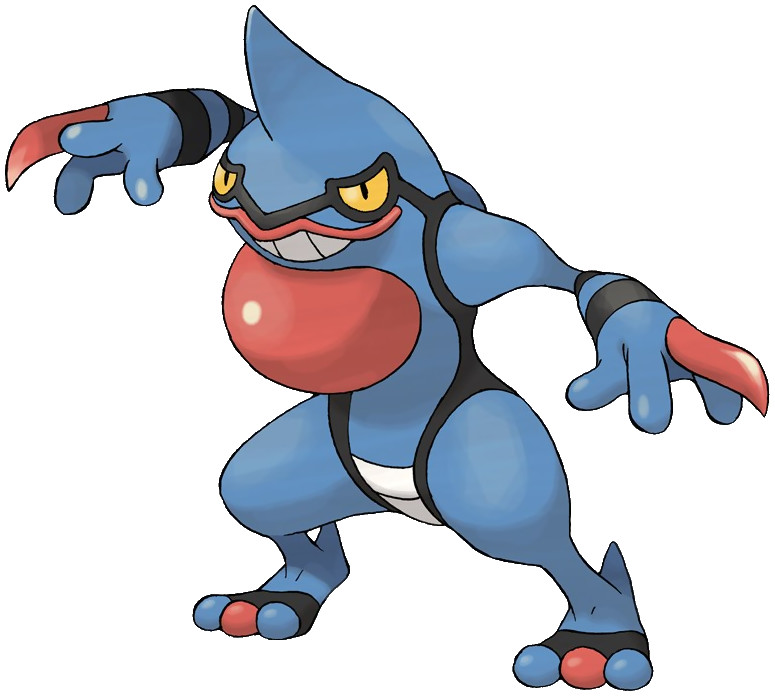 Toxicroak
I think you may have a raised eyebrow when you saw this frog on my list.  After all, that 4x weakness to Psychic attacks is BRUTAL.  But!  What would you say if I told you Toxicroak is a fantastic anti-Psychic Fighter?  Toxicroak carries on him Sucker Punch, a strong priority, Dark move that hits hard and fast.  With that juicy 4x target on his back, you're basically baiting Psychic Pokemon to attack you.  And since Psychic Pokemon, for the most part, have weak defenses, you can deliver a strong KO against them!  It's a risk but man it's nice when it pays off.
Of course, the Poison Jab move is nice for Fairies and when you don't have Lucario around, Toxicroak offers a nice resistance to Fairies (and if you're willing to, you can also hatch a Croagunk that knows Bullet Punch!).  Toxicroak also has the usual elemental punches that it can taught by TM or Move Tutor, as well as Rock Slide, Earthquake and X-Scissor.  Toxicroak's biggest disadvantages is its uncommonality which is a shame as I love this frog Pokemon.
Available in: DPP, XY, Shield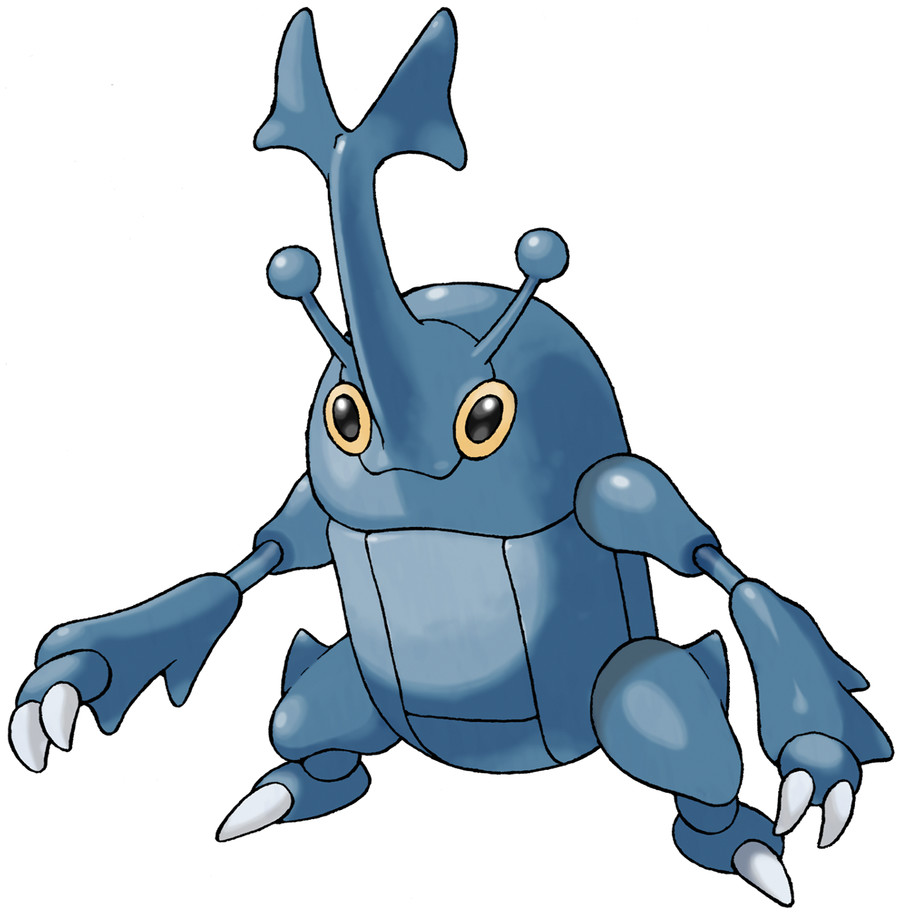 Heracross
Heracross is a bit of a mix bag when it comes to Fighting teams but I think he's worth it in certain circumstances.  That 4x weakness to Flying is super rough but Megahorn makes up for it.  A STAB Megahorn with Heracross' exceptionally high Physical Attack stat is one of the best Pokemon-move combos in the game.  Even Pokemon that aren't weak to Bug moves would very likely be knocked out in one hit from this move.  Another prominent reason why he's on this list is his availability which not a lot of other Fighting Pokemon can match.  And Heracross sometimes shows up early to mid-game so if you're still struggling with a weak or limited team then Heracross will come in and give you a nice boost!
Available in: GSC, RSE, DPP, B2W2, Y, and ORAS
Bonus meme!